Having your own personal blog is not only a great way to establish and grow your reputation online, but it's also an effective way to improve your skills and health.
According to research, writing even helps you to live a healthy life and manage many types of health conditions and disorders, such as asthma and arthritis.
That's not all, writing about experiences and the things you've learned also helps improve your memory and motivates you to achieve your goals.
This is why the world's most successful businessmen, such as Bill Gates and Richard Branson, regularly blog about interests on their personal websites.
If you don't have a blog yet, start one today and see how it will encourage you to be more confident to reach new heights in your life.
To help you get started, we decided to list you 10 of the most beautiful free WordPress themes you can use to build your new personal blog. Choose one these great free themes and build your blog.
TIP: If you don't know how to set up a WordPress blog, don't worry. Contact Go Get Space and we'll set up a WordPress blog for you.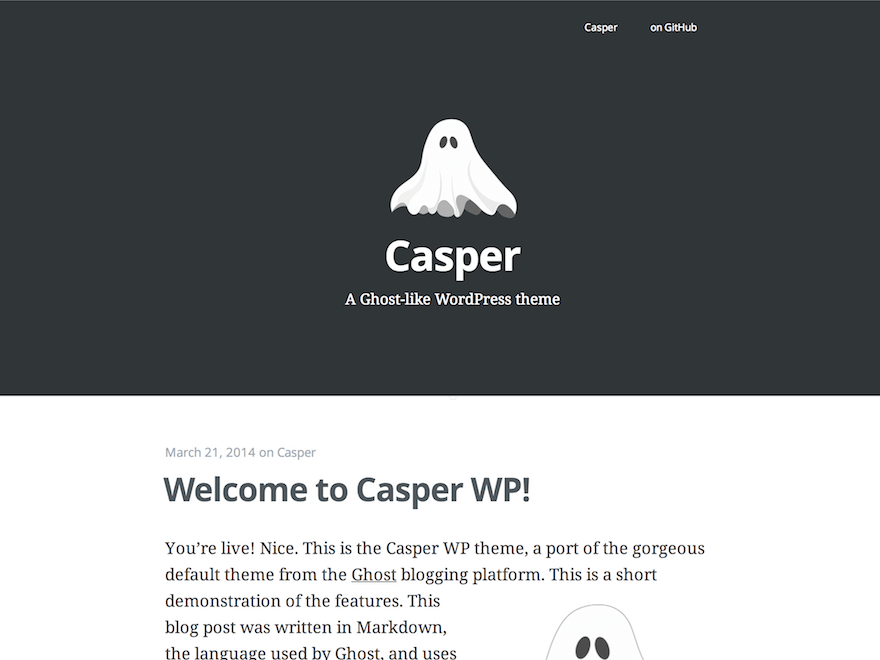 Casper is a minimalist WordPress theme that puts more focus in your written content with a screen-wide layout. The design was inspired by the default theme for Ghost platform. You can also customize its look however you like.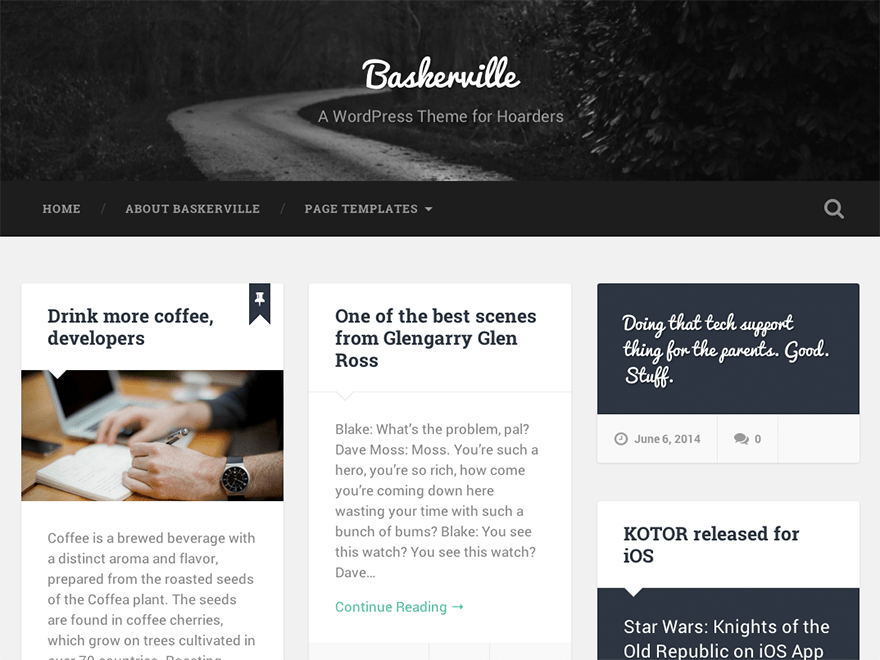 Baskerville is the ideal theme for building a personal blog with mixed video, image, and text-based content. This is is fully responsive and even supports retina displays.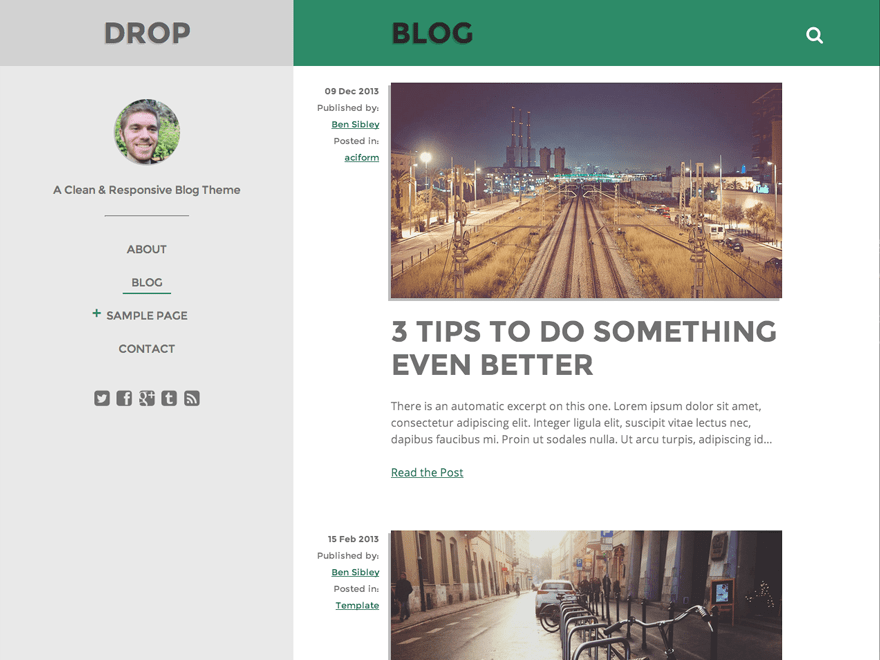 This theme mimics the design of Tumblr and allows you to share your personal details, such as a profile picture, an introduction, and links to your social media channels, through the sidebar on the left side.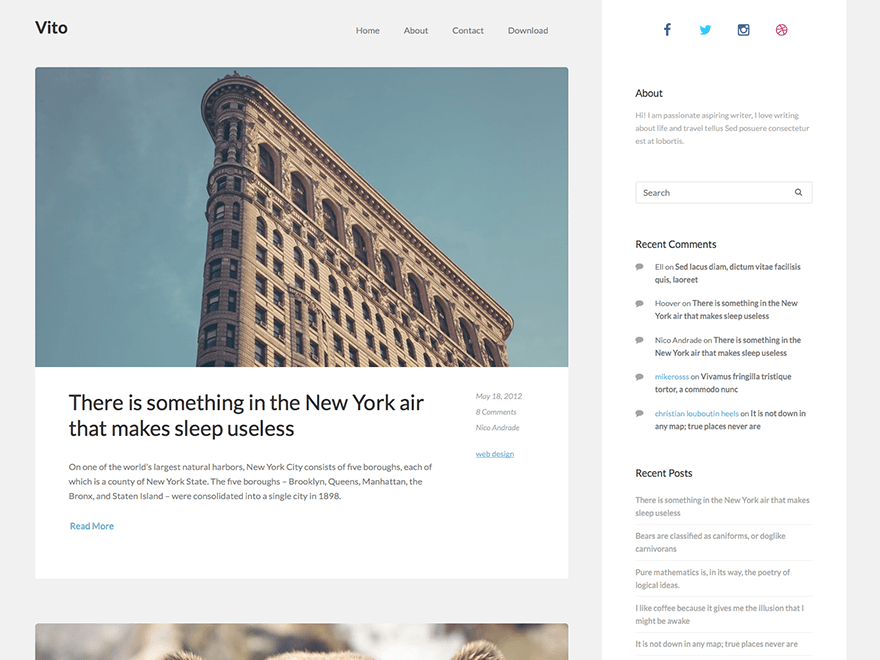 Similar to Drop theme, Vito also comes with a sidebar that you can use to introduce yourself or add custom widgets. Vito features a minimalist yet modern design which is ideal for setting up a professional looking blog.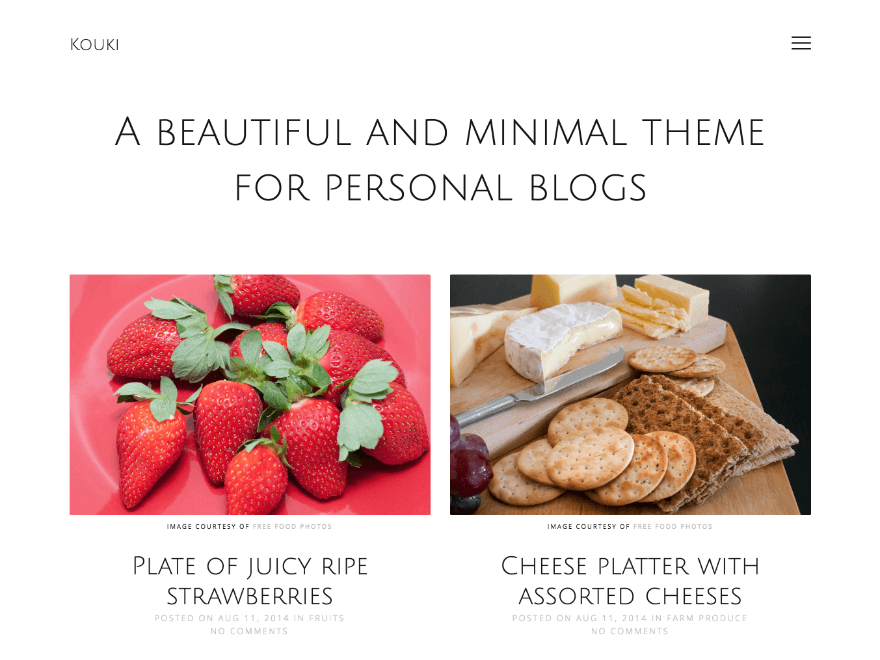 Kouki is a minimal theme with a gorgeous home page design. It's a great theme for daily bloggers, photographers, and sharing ideas. What makes it even better is that the theme features a responsive design that makes it look incredible on smaller screens.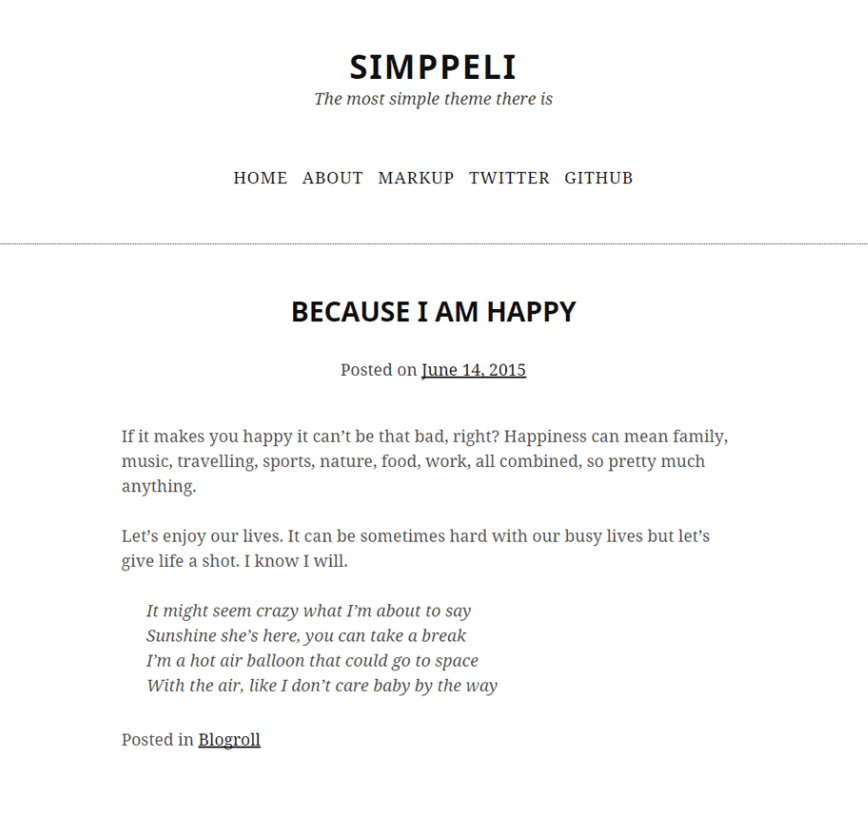 Just as the name describes, Simppeli is a distraction-free WordPress theme that's been made specifically for writers. This theme has removed all the distractions from its design to highlight your valuable content.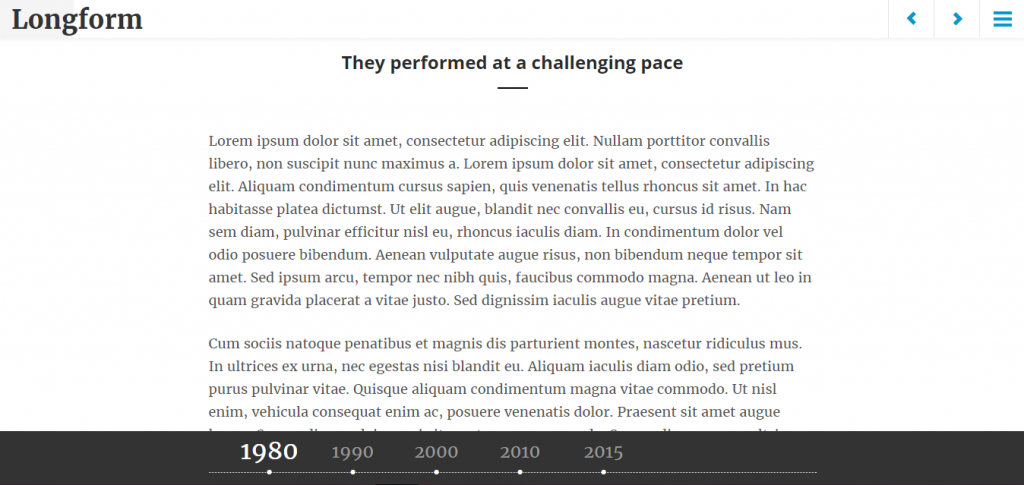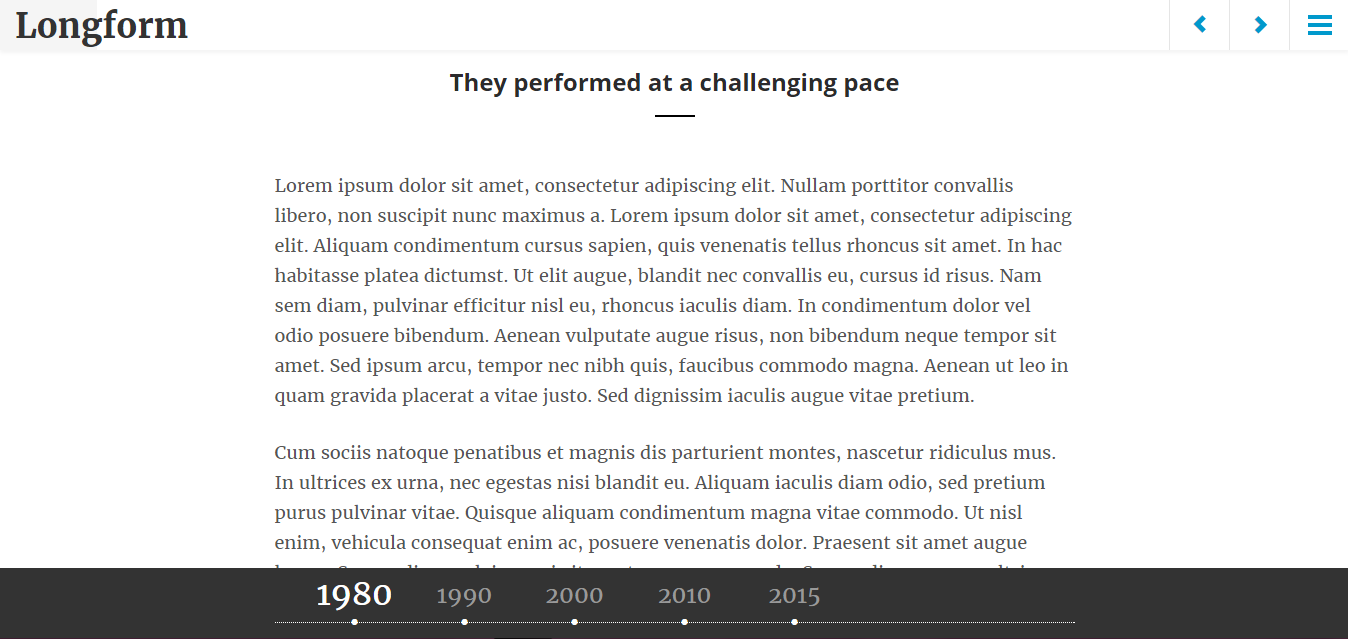 This brilliant theme features a one-column layout that makes it the perfect theme for storytellers who likes to write lengthy blog posts. Longform theme is also compatible with Aesop Story Engine, that allows you to easily write high-quality long-form articles on WordPress.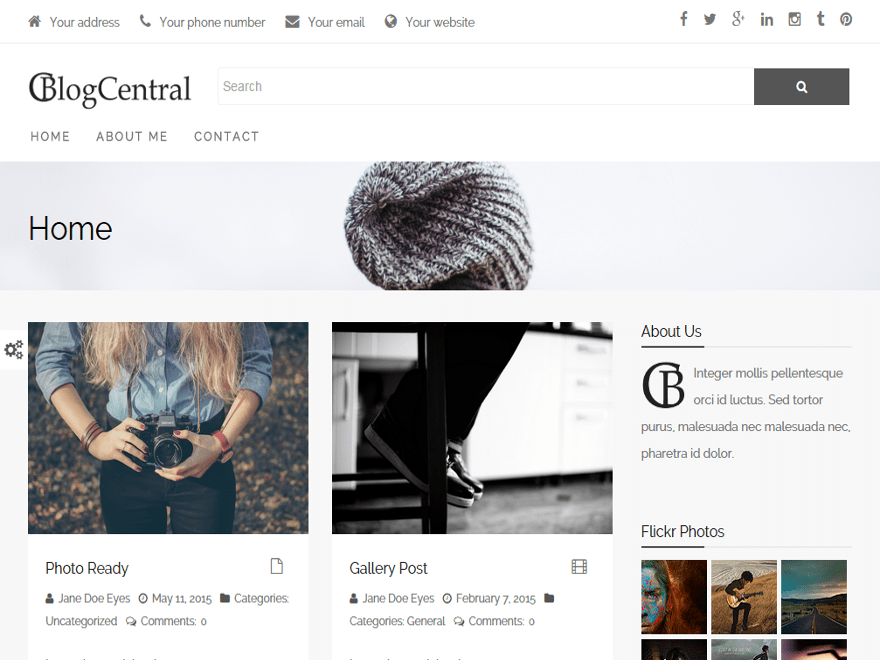 BlogCentral is a great theme, not just for building a personal blog, but also for launching a business blog. It's responsive, retina-ready, supports 5 color schemes, and it's very SEO-friendly.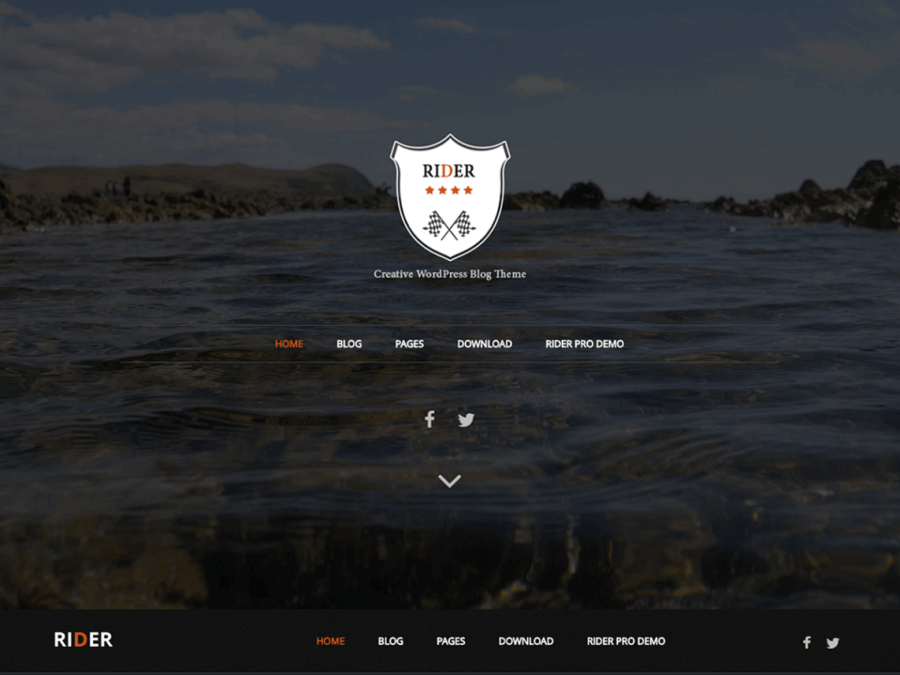 This flexible blog theme built with Bootstrap features a dark design. It has a large header area that you can use to promote your services and social media channels. Rider theme also comes with a set of custom widgets and a cool navigation menu.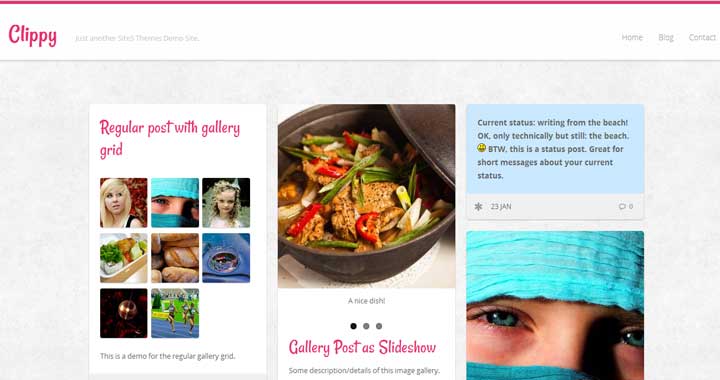 Clippy is a hip new WordPress theme that turns your site into a Pinterest-style blog. The card-based design of this theme makes it ideal for sharing your smart ideas, notes, and pictures as short blog posts.
Still couldn't find a suitable theme for your blog? Then head over to WordPress.org Themes section to browse hundreds of other great free themes. Use the "feature filter" option to narrow your search according to your desires.
Enjoy your blogging journey!