Some small experiment can turn into big inventions, this is what happened with TikTok marketing. It started as a small video sharing app in China with no pre assumption of becoming the most downloaded app in the world. In China, this app is known as Duoyin and was internationally launched with the name TikTok. Since then it has been a huge hit, especially among youngsters. The popularity of the app among the crowds caught the marketers' attention to make it a tool to promote business and gain customers' attention.
Digital Marketing Agency in Malaysia has also started considering Tiktok marketing as one of the effective tools for online marketing due to its growing popularity among young consumers.
The Highs & Lows of Tiktok
At the starting phase, Tiktok was overlooked as many marketers above the age of 30 were not aware of this platform much. The craze it has on youngsters was way more than older age groups. The video-sharing option on different social media platforms aided in Tiktok popularity. In 2018, Tiktok was the most downloaded app on the iOS platform. It was ranked the third most downloaded app in the world in November 2018. With the year 2019, the app installation also increased to be around 1.1 billion among which 43% of the users were from India.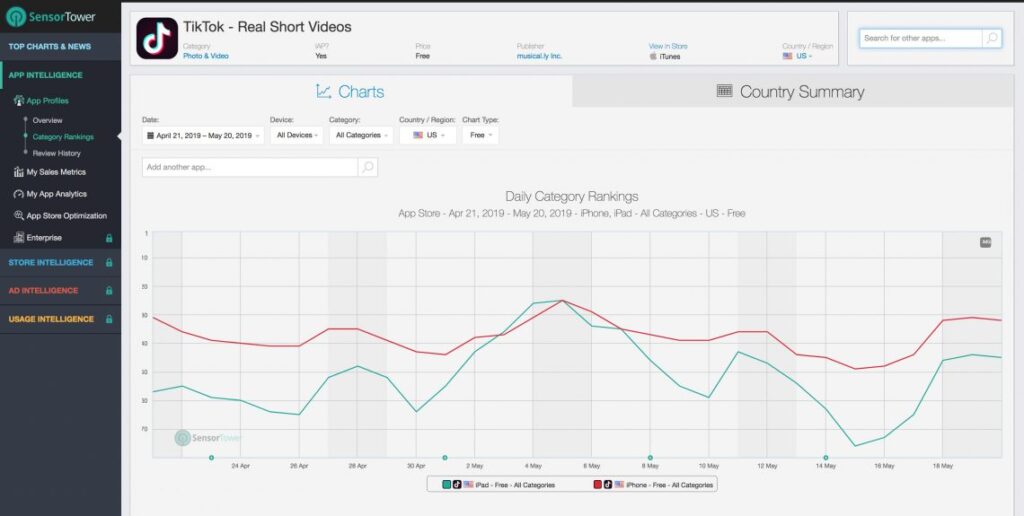 Later in 2020, India issued a ban on TikTok over the safety of youngsters due to the posting of illicit contents. TikTok then started extensive scrutinizing of the contents and removed over 6 million posts due to violations.
What is this Tiktok?
Tiktok is all about upload and sharing short videos. You may upload videos by lip-syncing with popular music videos or dialogues or you may create your own unique video content. Out of millions of users there are some Tiktokers who used this medium to showcase their real talent with real content. This made them popular influencers on this platform.
With the popularity of Tiktok, there has been a change in the quality of contents as well. Instead of just dubbed videos people started sharing interesting content on showcasing their skills like a standup comedian, cooking recipes, crafts, sports activities, fashion, etc. Everything has its positive and negative side it up to the people how they use it to showcase and get inspired by real talents or keep on luring useless contents.
Who Are These Tiktok Users?
This app has majorly targetted Gen Z and highly in demand with a younger population 66% of which are under 30. Also, to count on the majority of the users are female.
China being the origin country, has 400 million monthly users out of which 31.8% users are under 24, 23.4% users are between the age group of 28-30, and another 23.4% users aged 31-35.
Apart from China, it's the USA, and India contributing the highest number of users to the app.
How Can Brands Be Marketed Through Tiktok Marketing?
3 simple ways can help brands to market on Tiktok and gain its popularity:
Create your own channel and upload relevant and engaging videos that entice your target audiences.
Promote your brand by popular influencers of Tiktok, this will draw more attention from your target audiences.
Paid advertising on Tiktok, though this platform. Though it is still not popular for advertising, it will have less competition but if your target audience belongs to the younger section, this will surely catch their eyes.
Some more insights & tips to brand your business on Tiktok
This is one of the most engaging features of Tiktok, taking and giving challenge is common for all Tiktok users. Every challenge has its own #tag name to make it popular and trending.
One such challenge that was popular during the MCO period was the Dalgona Coffee Challenge and the coffee was also named 'The Tiktok Coffee'. Many people posted their coffee attempt during their lockdown journey that went viral. This led to many submissions from Malaysian Tiktokers and millions of engagements.
Marketers can use this Hashtag Tiktok challenge to raise brand awareness among their target crowd. Unless the brand profile is strong enough in Tiktok, opt for popular Tiktok influencers to promote your brand and launch hashtag challenge to popularize your brand. This will pull more people and get them to participate in the challenge thereby getting to know about your brand.
Generate User Relevant Content
You can post Tiktok content either from your channel (only if it is known enough) or from influencers to promote your brand (if you are new). Either way, make your content engaging so that people not just watch it but also interacts with it. The Gen Z audiences are not into just watching they are more into action, so if your post can initiate any interaction from them either by posting challenge videos or video experience with the product this will result in more buy-in.
Guardian Malaysia is highly active in Tiktok Marketing with 41.3K followers in Tiktok. They post challenges, video content relevant to their business, and also engages customers at the same time. For each and every event they put up hashtag challenge for people to take part and win. This results in better brand awareness and more customer engagement.
Traditional Influencer Marketing
Tiktokers know the worth of popular influencers, so if you want to promote your business through Tiktok marketing, sometimes it is good to leave it on Tiktok influencers to take care of everything. No matter how great a marketer you are but when it comes to Tiktok, the influencers know it all for promotion. They know their audiences well, their likes-dislikes so it is good to let the influencers work on the content. All you need to verify is the created content is relevant to your brand.
Puspa Wafiy the famous Malaysian Tiktoker is drooling everyone with her cuteness and humor. She is one of the finalists of TikTok AllStar 2019 and is the brand ambassador of JustBeauty. Her promotional videos for different brands redirect her own 1M viewers to those brands.
Tiktok viewers look for originality so let the influencer work their way to bring the best out of your brand. Viewers can compromise with other flaws but not with the duplicity of their famous influencers. So, depending on the Tiktok profiles and follower groups you may choose your influencer that will suit best for your brand to market your product.
Wrapping Up
The popularity of using Tiktok marketing is heading like a storm in the new digital world. The intention of this tool could be entertainment but its potential as a marketing tool is way beyond comparison. Though formally there has been no update on the profit-sharing of Tiktok ads, marketers are looking at it as an influential tool to promote businesses.
Tiktok is working on it to upgrade their app to use it as an advertising deck for businesses to reach out to target audiences. Once the ad platforms for Tiktok get launched well the competition will be huge among businesses to gain its place.
Digital Marketing Malaysia Agency has also started to focus on Tiktok marketing considering its popularity among the young Malaysians. The marketers are all after creating a strong Tiktok profile for business by posting captivating video content and influencer promotions strategies.
If you are a business owner or marketers do not overlook the power of Tiktok, as this is the future of advertising.
Read more about the 7 Lesser-Known Benefits of Video on Website.