We have seen how the COVID-19 pandemic has affected every sector of our lives. We all have to adapt to the new norm which has changed some of our parts and habits we've had ever since. We've also seen how the COVID-19 pandemic brought damages to our nation's economical state that most firms and governments have to deal with. Some companies even had to close the business because they couldn't afford the loss they suffer during the outbreak. 
Businesses had to come up with another marketing strategy to keep their stand strong, which led to the evolution of digital transformation. These disruptions and tragic events may have paved the way for transformation and digital marketing in Malaysia. Many companies had realized the need for investing in digital transformation as to deal with restricted movement, lack of financial aid, supply interruption as well as to cover all the losses from previous plans. 
The loosening of restrictions under the Recovery Movement Control Order (RMCO) has allowed shops to get back on business, but still, things are not the same now. In this new norm, for businesses to go all physical is still pretty tough. The way they need to deal with customers has changed as well as to come up with plans and inventories that suit the rules of social distancing, everyone is forced to learn new ways.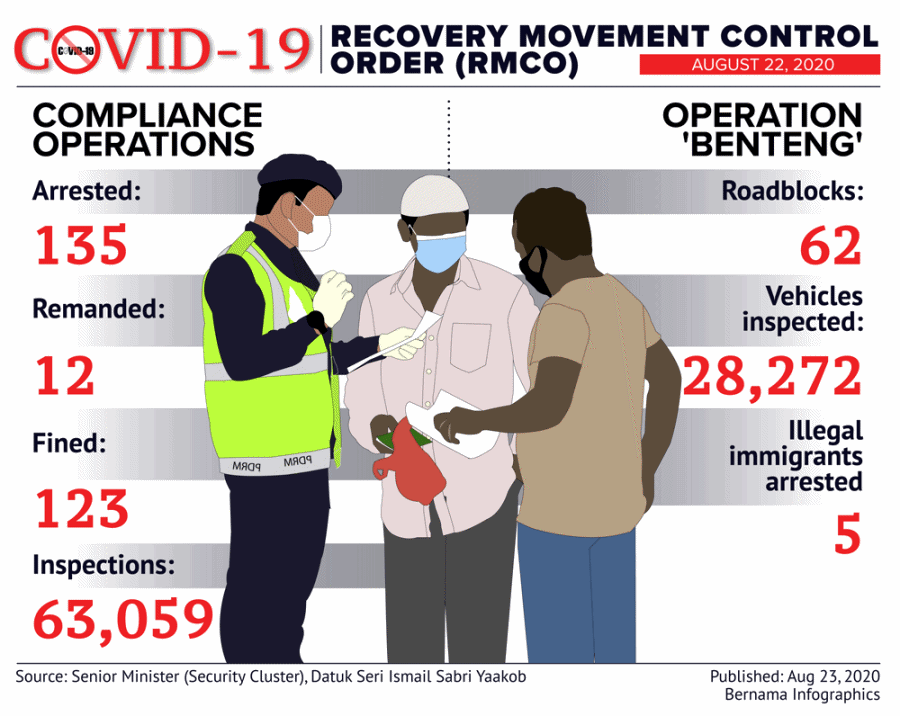 "Most SMEs are simply unprepared to deal with a pandemic of this scale. However, it's often during crises that SMEs will start looking for alternative ways to keep their businesses running. Now is the best time for them to embrace Industrial Revolution 4.0 (IR4.0) and start their digital transformation journey," says CIMB Group's CEO of Group Commercial Banking Victor Lee Meng Teck.
Lee also adds that retail businesses can rely less on brick and mortar stores by focusing more on e-commerce platforms to expand their venture. Over and above, SMEs must take their move and embrace the digitalization to recover and improve their business operations. This includes taking into account the electronic point-of-sale systems (e-POS), enterprise resource planning (ERP) and electronic payroll systems. 
"…. The crisis presents an opportunity for SMEs to forge a digital business strategy." Lee mentioned that e-commerce websites are doing comparatively good in this time as they've seen spikes arisen in customers and order counts.
He adds, "The trend towards digital is being accelerated by the pandemic. By being active digitally, SMEs are also able to strengthen relationships with existing customers, and build more trust with mutual support while they explore and leverage new partnerships."
In realizing the vision to help SMEs build their business online, plus the COVID situation, CIMB Bank and its SME partners have created value-added services like Shopmatic. Shopmatic was invented by CIMB Bank partnered with e-commerce to help SMEs in Malaysia build up and rocket their business in the e-commerce space. 
The group has proposed the new three-tiered SME business to provide their customers with an absolute plan of solutions to finance and business, the previous 'value-added services' are also part of it. The solutions speak about mainly all SME related including SME Transact (services in cash management), SME Financing and not to forget SME Partners (solutions for services like operations and logistics, e-commerce, and digital connectivity as well as HR, not too long from now).
Malaysia's SMEs will benefit in terms of structuring an e-commerce site with all the important essentials like secure payment gateway and the how-to guide on starting and running a business on the web. 
"With Shopmatic, we are able to provide our SME customers with a platform to readily set up their businesses online in less than 30 minutes and, with the crisis, we are offering a 30% discount on all subscription packages," he says.
Sellers and merchants can right away start selling on main social media with the existence of Billplz service. Luckily, CIMB had come up with the idea for digital payment solutions to their SMEs customers. They've also given a two-month standard membership fee waiver as well as taking advantage of its security features if they use the Billplz service. 
Working closely with industry players and key stakeholders, CIMB enables SMEs to experience business transformation. Regarding this, those SMEs who wish to digitize and automate their businesses are catered to the credit facility in the hope to increase productivity and profit. 
SMEs can lend from banks to expand and now, this act won't only help SMEs to survive and maintain their state, it can also help them reinstate or rebuild their business along with for them to return operating, Lee adds.
Business stability has always been an owner's dream and goal. It is definitely the time for SME customers to work side by side with their financial institutions especially during these times of crisis, making sure that they remain strong and firm. 
Lee also said that financial institutions are finding their ways to give SMEs suitable aid now that every business is affected by the outbreak. In bridging over the situation, SMEs can seek assistance to reoperate in the next few months up till when they are confident enough to stand on their own. 
CIMB Bank also stated that they are working on delivering a new relief fund, and it is through the Government Guarantee Scheme COVID-19 (GGS Prihatin) or the newly introduced Syarikat Jaminan Pembiayaan Perniagaan (SJPP) Guarantee scheme.
"This allows us to continue our support for SMEs that require recapitalization due to the negative impact of the Covid-19 outbreak," Lee says.
SMEs: Backbone of the Economy
SMEs take up almost the entire business world in Malaysia and hence are an important component of the economy. SMEs businesses have interpreted various sectors in the country like services, manufacturing, construction, and agriculture. According to the SME Corp Malaysia's 2018/2019 Annual Report, SMEs had contributed around 38% to the country's gross domestic product and takes over 66.2% of the workforce and 17.3% of exports. 
SMEs are recognized to be the backbone of the country's economic state and since Covid-19 breaks in, it highlights it to our eyes even more. "CIMB continues to extend unwavering support, especially in these tough times, through our Financial and Non-Financial Relief Assistance Programme, for SMEs. To date, we have approved almost RM700 million for the Special Relief Facility (SRF) and an additional RM500 million of our own allocation to support the business," Lee informs.
Unfortunately, this gave the financial institutions quite a hard time as well. Although there are 9.8% of the country's business comprising SMEs, only 2.3% of these are medium-sized and 21.2% are small SMEs. The other 76.5% remaining all comes from micro SMEs or businesses that are less than 3 years old, babies, and are at the very early stage of growth. 
Consequently, this proposes provocations and challenges in the matter of risk in credit as these companies layout a larger non-performing loan (NPL) risk as they are lacking financial stability and also given the fact that they are newbies. 
Hence that is also why governments and firms like CIMB and other IT companies in Malaysia are reaching out to help businesses not just SMEs to get back on track and be stable again. Since the universal epidemic, businesses as well as SMEs have started to move towards digitalization. Some are creating and updating their websites, some are getting on the SEO services, some are in PPC services and social media advertisement to boost their business and continue being on track with others.