If you are still thinking TikTok is just an entertainment app for teens, you are got to be fooling yourself. TikTok ranks 4th in the global app download ranking and holds the 6th largest social media network. The engaging power of TikTok is way more than any other social media apps. Now many leading countries are practicing TikTok marketing to promote businesses widely. These changes had led many Digital marketing Malaysia agencies to think beyond normal practices, and adopt new trends to compete in the global market. Here's where TikTok marketing has come into the picture for businesses to create more customer engagement.
There has always been a dilemma for businesses to choose between the traditional and digital ways of marketing. But, the pandemic left us with no choice, now going Digital is the only way to survive and operate.
If you are planning to promote your business through TikTok marketing, frame your campaigns with brilliant content ideas. Always, remember TikTok when it comes to branding is a serious job. All that is needed is terrific content ideas to engage your target audience.
7 Ideas To Get Inspired From
We are here to help you with some brilliant content ideas you can take inspiration from for TikTok marketing.
Start With a Hashtag Challenge
Hashtag Challenge is an integral part of TikTok. You may even search and sort relevant content by the 'Discover' hashtag option. This Hashtag challenge can be used for TikTok marketing for audience engagement. This encourages users to participate by creating videos on a theme or a viral trend. Brands can use this Hashtag challenge to promote their product/service by creating an exciting challenge.
One such campaign that went viral during this MCO was by Century Battery. They started the #CarBatteryChallenge video on TikTok with some famous Malaysian influencers that went viral. The Hashtag challenge was circulated on other social media platforms which gained more attention and shares. The video resulted in over 400,000 views and over 2,500 total engagements so far.
This has increased the brand's popularity and was successful in reaching out to many of its target customers. The company has also earned high revenue with this TikTok marketing campaign.
Some takeaway tips from this video are to make the content simple, easy, relatable, and enjoyable to engage common people.
TikTok is no more just for goofy videos, it does inspire people with many educational and informative content. Moreover, educational videos on this platform are more approachable and also easy to digest by the viewers. This indeed is a great TikTok marketing strategy where people would connect more for your knowledge sharing.
During the MCO period, when people were spending most of their time on social media apps, many intelligent minds have come up to share knowledgeable videos on TikTok. One such trending video is #TikTokClassroom where educators can share their expert knowledge on different topics in a way that motivates the young learners.
Another example is the informative video coming from Dr. Sylvia Lim, who is a dentist. She creates light-hearted, fun-filled videos on how to take care of your teeth, gum, braces, and shares tips for complete oral hygiene.
We all know how fast misinformation spreads through social media so to counteract this why not share informative, educational videos to help mankind.
Collaborate With Influencer
Influencers are in high demand both by brands and audiences. They are not any superstars rather they are just like us with a creative mind. That's the reason people connect to them so well. Collaborating with an influencer for your brand promotions is like adding more assurance to your TikTok marketing campaign. Their involvement will help you to gain more followers, fans and would also help in building trust.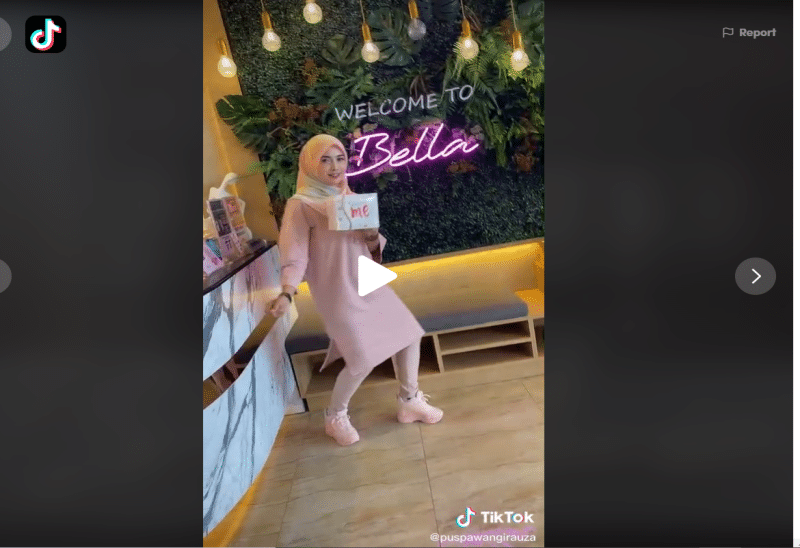 Puspa Wafiy is one famous TikTok influencer in Malaysia and she has partnered with many big brands for TikTok marketing in Malaysia.
Remember while selecting influencers don't just choose the one with the highest followers. Look for someone whose ideas, thoughts, fan base matches your brand's emotion. The engagement in TikTok is high because people connect to authenticity. So, an influencer's content should be true to your brand and your customers.
Celebrate Special Occasion
Who doesn't like to celebrate, and in this restricted time celebration through the online medium should not be missed out. TikTok celebrated International Women's Day with the hashtag #shecandoit.
Many videos were added to this hashtag campaign to celebrate womanhood. Herstorytalking added videos on heroic women to honor them for their notable contributions.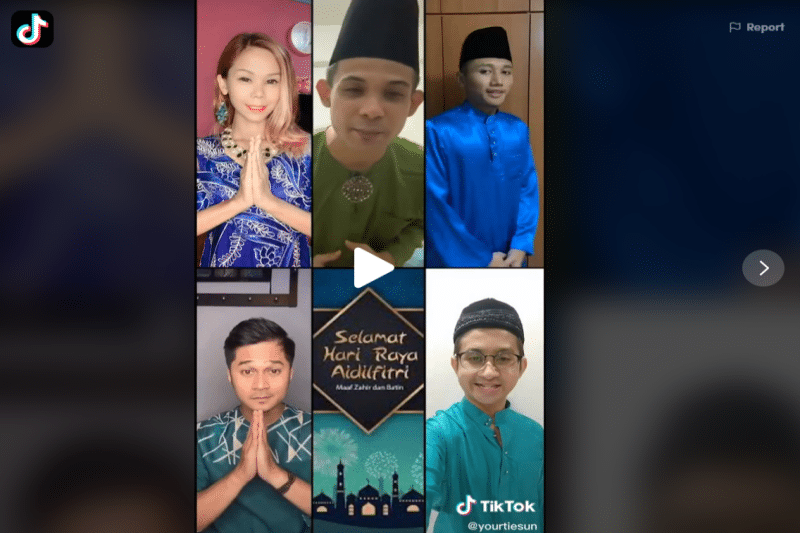 In Malaysia, the Hari Raya celebration during MCO was sparked by the TikTok celebration posts. Many brands conveyed their Hari Raya wishes by creating TikTok video campaigns.
Brand promotion is all about bonding with your target audiences. You should always take these occasions as an opportunity to share your wishes and care with them in an enlightening way.
Create Tutorials
Have you thought of tutorials in TikTok? Yes, it does work way better because of its engagement power. If your brand allows you to showcase or teach some skills use it to promote your brand. For example, if you selling fitness products, post some workout video or challenge to engage people. Similarly, for the makeup products, try out some make-up tutorial posts. These free tutorials are a great TikTok marketing strategy that will make audiences want more.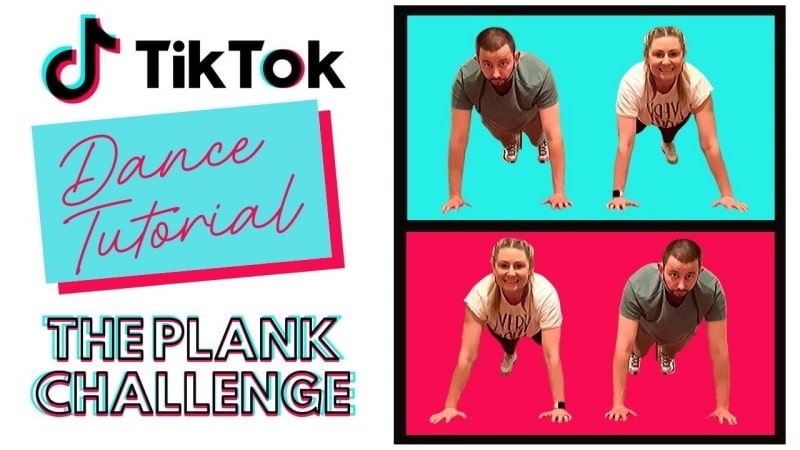 In these social media platforms, people love and enjoy the tutorial videos. Sharing is all about caring and in this case if you share good skills you are sure to gain followers and engagements.
Start or Join a Viral Trend
TikTok is popular for its viral trend fever. Either you join the trend or start one for others to join in. This will increase your visibility on the platform and will make you gain more popularity.
One famous challenge that went viral during the lockdown is #NoRushChallenge. The social distancing and no occasion to glam up made the video so viral. Multiple ladies glamming up with the touch of a makeup brush is just super fun and looks so awesome.
Brands can use this type of engaging viral videos for TikTok marketing campaigns. This will let audiences take part and connect with the brand in a fun exciting way.
Run a Contest
Starting a TikTok contest will encourage users to participate and engage better with your brand. Lately, Uniqlo started a TikTok contest where they asked users to post videos of themselves with their favorite Uniqlo items with a hashtag challenge #UTPlayYourWorld.
This not just resulted in customer engagement but also led to an increase in the sale of Uniqlo items for the video contest. And, the contestant was rewarded with a huge number of viewership. This contest was a big success with the hashtag challenge having more than 700 million views.
Wrapping Up
With so much popularity and variance, TikTok will pave to be one of the major tools of digital marketing in the upcoming years. But the content quality will always be the driving factor for TikTok marketing. We all know creating new exciting ideas every time is quite a tough job unless we have the experts with us. If you are stuck with your TikTok marketing campaign, don't stress yourself rather get connected with the best digital marketing agency in Malaysia to lead your way ahead.
So, what are you waiting for? Get prepared with your brilliant content idea for your next TikTok marketing campaign.