We Love WordPress.
*** Update (03-02-19) : This offer isn't valid anymore, All 100 FREE WordPress Hosting were successfully deployed to our loved clients. Subscribe to our blog & Stay tuned for the next offer. Thanks.
Go Get Space team done a great job. We are happy to announce that our WordPress hosting packages are ready for instant deploy.
We have been working hard past few months with our team to come up with a hosting package which is optimized for WordPress and affordable for everyone. Now you may think that there is lots of Web Hosting company who already providing WordPress hosting, so what is the difference between them and Go Get Space. Well, the easy answer will be the comparison chart below.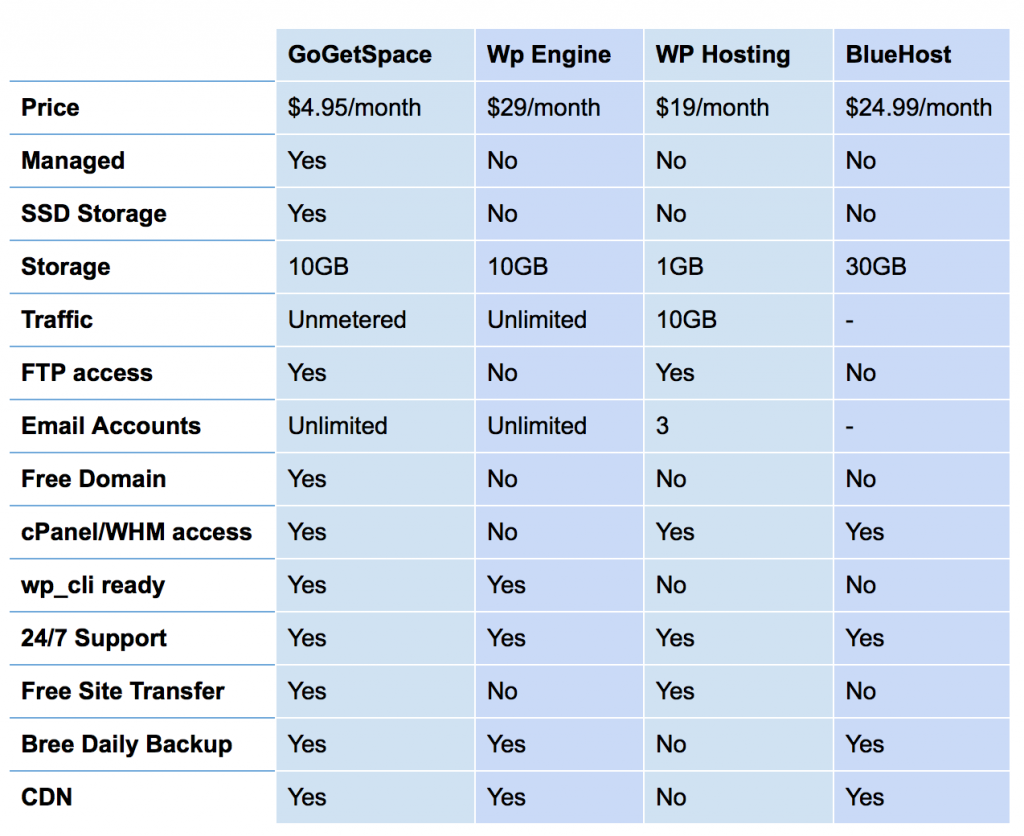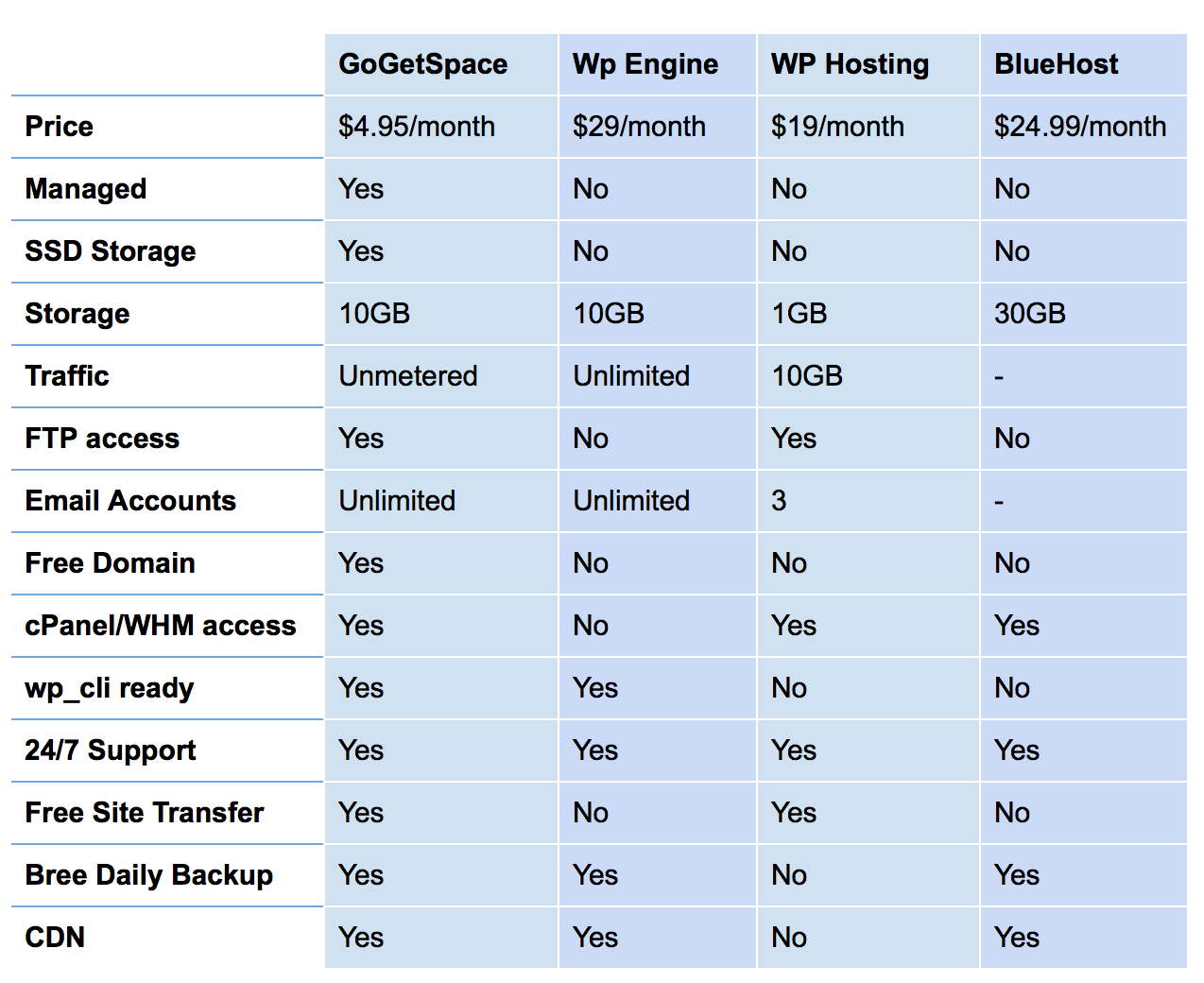 We have hosted our WordPress hosting servers in West palm beach, Florida data center. All of our servers and networks build with dell, super micro, and cisco industrial grade equipment.
On this launching of our WordPress hosting We are giving away 100 Free personal Hosting packages. This is absolutely free for 2 years, you don't have to spend a single cent for this hosting. After 2 years you can continue your hosting with our monthly price rate.
Guideline and terms
You should not order more than one free hosting account
Your blog meet our Terms of services: https://www.gogetspace.com/tos
Your blog is genuine with real unique content
You can't apply free Domain with a free hosting package
Free WordPress Hosting will be valid until 2 years from the date of your sign up
You can transfer your existing WordPress site with us for FREE, a great job submit a ticket on our support department
You should not host any other script rather than WordPress
So what are you waiting for? Apply now
First come first serve basis (Limited to 100 WordPress hosting accounts)
Check out more details on our WordPress hosting page about the packages: https://www.gogetspace.com/wordpress-hosting