What is Affiliate Marketing?
The term affiliate marketing refers to a sales process that involves promoting other's businesses or products and services and getting a commission in return. The amount of commission is usually pre-agreed between the affiliate marketer and the partner.
The performance-based marketing system involves 4 distinct elements:
Merchant
Affiliate marketer
Consumer
Network
The merchant
Also referred to as the retailer or seller, a merchant is a business or individual that sells a product or offers a service. The affiliate marketer and merchant collaborates to promote services and products
The affiliate
This is an individual who promotes services and product and earns a commission on each sale. The role of the affiliate is to promote the products and services of the merchant. The affiliate creates marketing campaigns that use banners, links, and ads to find buyers for merchant's services and products
The consumer
We are all consumers. The consumer in affiliate marketing is someone who uses services or goods to satisfy his or her needs.
The network
This is the platform or network. It acts as a media between the affiliate and the merchant. The network is digital and requires different levels of involvement from the affiliate and the merchant
How does affiliate marketing works?
In order to become a success in any Malaysia affiliate program, you must understand how affiliate marketing works.
It's common sense that every business wants to increase its revenues by attracting more customers. Because affiliate marketing is about bringing in more customers, many businesses see it as the perfect revenue stream.
Consider an e-commerce website named XYZ Inc. that sells clothes in Malaysia. It has an infrastructure for selling its products through a number of channels. However, XYZ believes that they need to expand their current customer base in Malaysia.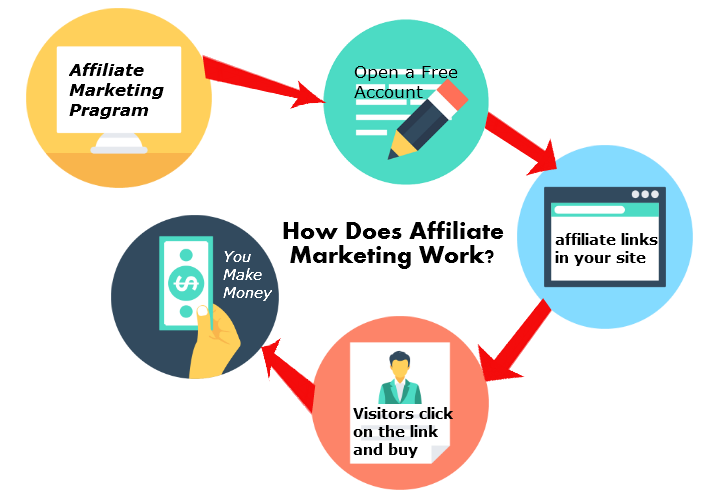 Now, to increase tone customer base and new markets, XYZ Inc. starts a partnership program where decide to pay a commission for certain sales brought in by an independent vendor who joins the program. The vendors, who could either be bloggers or other digital marketing experts) build marketing campaigns and websites that sell products of XYZ Inc. to their customers.
Benefits of affiliate marketing programs for bloggers
Benefits of affiliate marketing programs for bloggers
Affiliate programs offer a range of benefits to bloggers:
Easy management
All the marketing materials are usually provided by the merchant. So, the blogger doesn't have to create links to design banners. They simply use the merchant-generated content.
No financial risk
The most interesting thing is that affiliate marketing doesn't have a financial risk. The blogger, in many cases, doesn't have to invest even a single penny in the business of the merchant.
Several sources of income
If you have extra time, you could promote online services and products and increase your income by earning a commission for the sales. The interesting thing is that a blogger could work with more than one affiliate marketing programs to generate more money
Easy to join
You don't need to be an expert or business graduate to becomes successful in any affiliate programs Malaysia. You simply need to sign up for the affiliate program and start promoting the services and products. Therefore, affiliate marketing basically involves joining, promoting and earning.

Important factors of a successful affiliate marketing program
There are a few important factors that you should keep in mind to become a successful affiliate marketer. They include:
Choose the right service or product
You need to choose the right product or service for your target audience as this determines the failure or success of your affiliate marketing venture with regards to promoting the services or products.
Your commission depends on the volume of sales. But high volumes of sales may not necessarily lead to the maximum commission. The best affiliate programs offer initial commission on every sign-up and recurring commission on a monthly and yearly basis
Be honest to your target audience
Many times, novice bloggers make the mistake of exaggerating the details of services or product or provide incorrect information so that they can make a quick sale. One thing you should keep in mind is that you cannot fool your audience. So, you will want to keep it simple and always be honest.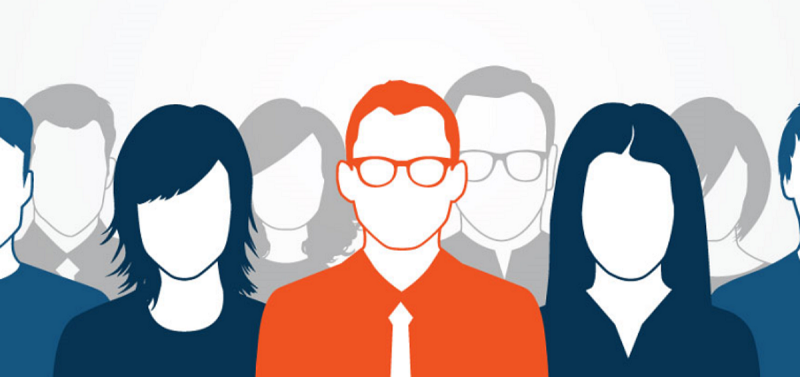 Make the content sticky
While your goal is educating your viewers, you also need to keep it entertaining. Engaging content is likely to result in better sales. This is critical when it comes to affiliate marketing.
How can bloggers market an affiliate product?
Here are a few techniques used by affiliate marketers to ensure success:
Email marketing
Email marketing is one of the most effective ways of marketing your service or products. Affiliate email marketing is a small twist of your regular email marketing campaign. You just add some more new emails to promote your affiliated links to your current automated email campaign sequences. Now why the emails are effective to reach out to your potential affiliates? Because you are not selling the product, Instead your are sharing your stories as a consumer to certain leads who are already interested in that niche, or the content and the business.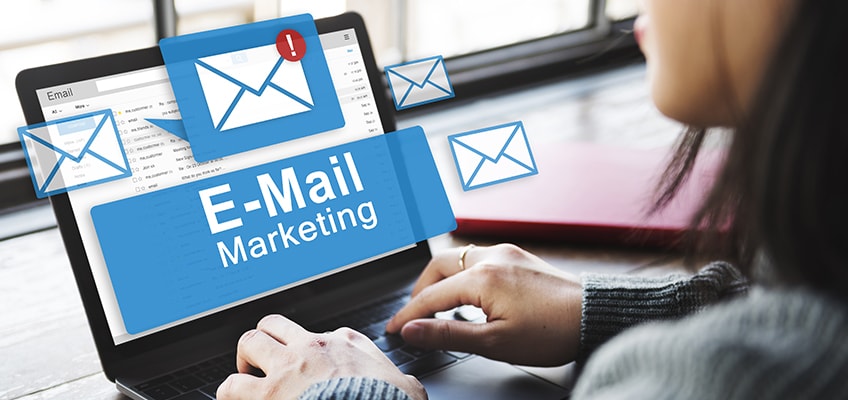 Emails allow you to engage your audience and drive the conversation further.  All you got to make sure that you have a stable bulk email service provider for the use of your email campaigns who lets you use the affiliate links flawlessly.
Engaging reviews
To keep your target audience interested, you need to come up with interesting ways to review the products. Publish a few reviews before requesting them to buy your products and services. This creative strategy helps to increase brand awareness and attract a new customer to the affiliate marketing program.
Video marketing
This is the perfect tool for marketing services and products on a socially connected world. Through videos, your target audience is able to view the details of the services and products and check out features. You will want to consider making videos and then upload them to YouTube.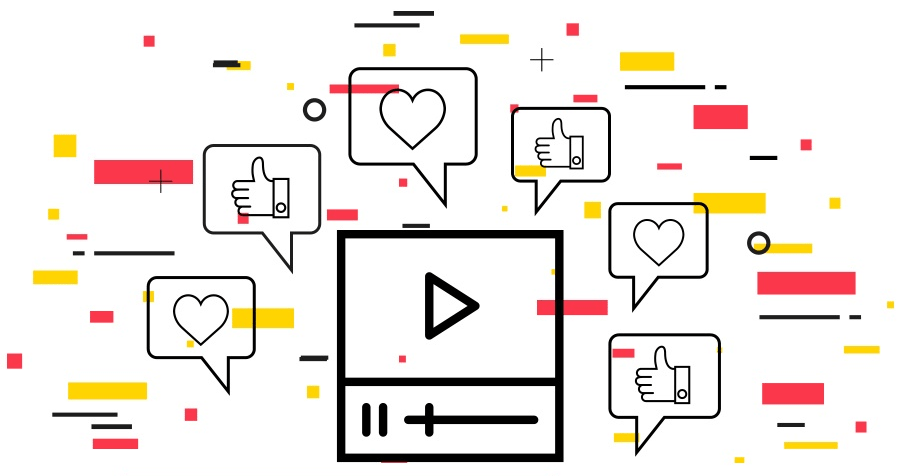 Social media marketing
Social media platforms are increasingly becoming popular. These days, many people are using Facebook, Twitter, and other social media platforms. What makes social media platforms ideal for affiliate marketing is the fact that they present your services or products to a large number of people in Malaysia and around the world. This is the main reason why affiliate marketing experts should always work to expand their social media footprint in an effort to pitch their services or product to the whole world.
Conclusion
Affiliate marketing is the most profitable and effective affiliate marketing technique that benefits both stakeholders. The affiliate gets a commission on each sale, the merchant gets more sales on his services or products and the consumer gets the services or products they need without any hassle. So, both parties involve in the affiliate marketing process get to benefit.