You probably already know the purpose of drive traffic, as it will help you increase the sales opportunities but why I say keep your traffic because drive traffic is half of the battle or it is not guaranteed to bring profit for you. That's why you see a lot of sites that get a lot of page views or click but the conversion rate is almost zero, there's a truth to only 3% of traffic or less looking for your product, 6 percent to 7 percent who are open to your product but not actively buying, that like this: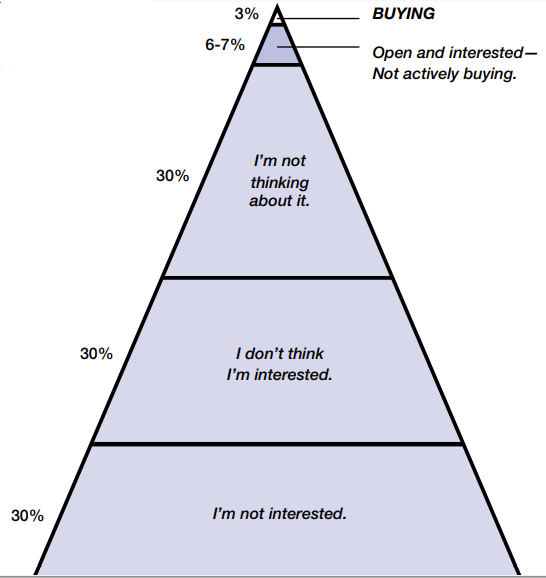 This is for big websites, and for small or just established sites, the conversion rate is worse.
It is understandable because the customer does not know who you are, what your product is, and is it good? Because they live in an age where there are so many choices, they will narrow the possibilities, evaluate and find out what works best for them, many new sites do not know this, they all believe that their prospective customers have been living on a desert island and have never before heard a product or service that like they offer, but the truth is the opposite. So keeping your traffic is very important, in other words, you will collect your customer's email address for the opportunity to offer the next time, a study shows if you make customers become Familiar with you and your product, your conversion rate will increase a lot
That is the main purpose I will share with you today
Now Let's start with the first part
Drive Traffic
To drive the free traffic you need to spend a little of effort and time but it is worth trying because it will help you earn along term and automatic traffic for free if you do right.
Participate in group discussions
One way to help you increase free traffic is to join the groups in your market and provide value to those groups, do not just jump into the group and try to promote yourself, it is not effective and It's easy to get banned, instead look for questions from the group members and provide quality answers to them, make sure you provide 9-10 quality answers before promoting yourself or your products.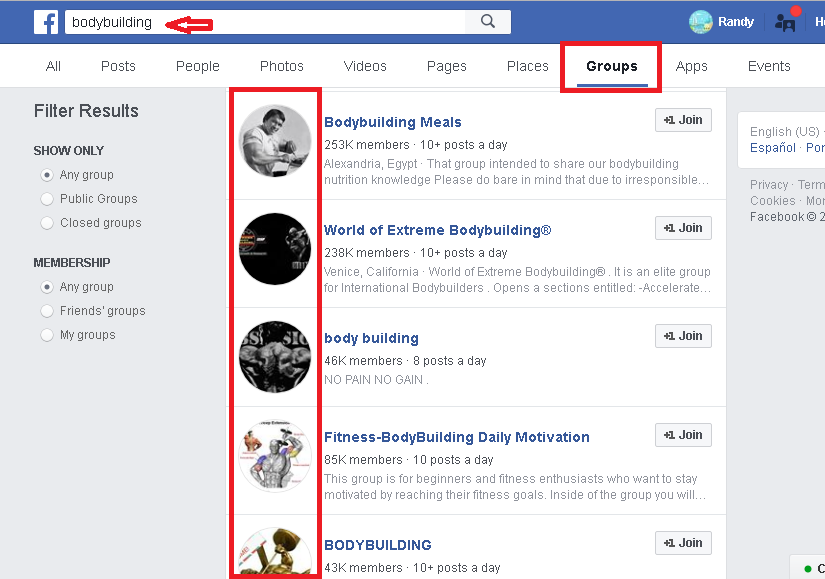 For example in a bodybuilding group, one person might ask the following questions: I want to gain weight by gym, but I do not know which exercises and nutrition diet are best for skinny.
You need to provide the quality answer for this guy like this:
To gain body weight you should focus on compound exercises such as squat, benchmark, and deadlift because they will attack many muscle groups at the same time they also increase your strength. You should also divide 5-6 small meals a day to make your body more absorbable.
You should also divide 5-6 small meals a day to make your body more absorbable.
By responding like this you provide value to the group and that helps people see you as a credible informant source than someone trying to promote.
*Note this strategy also applies to forums and broad, Q & A where there are people posting their problems and look for the solution
You can find some sources below
" keyword" Facebook group, " keyword" LinkedIn group, " keyword" yahoo group
"Keyword" forum
"Keyword" Broad
"Keyword" Blog/website
Q&A sites: such as Quora, Reddit, yahoo answer
SEO
At first glance, it may be difficult to SEO your keyword to top google because there are too many competitors, but you can avoid that fierce war by finding the keyword potential and less competition. The best way to minimize competition is to focus on long tail keywords (usually three or more words)
These keywords generally have less search volume, but there is one special thing of long tail keywords that they usually describe more accurately the problem that the user encountered and they have the conversion rate higher than the short keywords
This is a graph showing the relevance of keyword length and the conversion rate
Maybe you can say ok, So how should I look for these long keywords?
The best way to find these keywords is to brainstorm to look at words that may be associated with your keywords. For example, Affiliate marketing is a short keyword.
You can add more words like affiliate marketing for beginners, the best affiliate marketing strategy for beginners, affiliate marketing tips for the newbie, …
If you want to have more long tail keywords, type these keywords into google, pull down below you will see a series of related long tail keywords suggested by Google.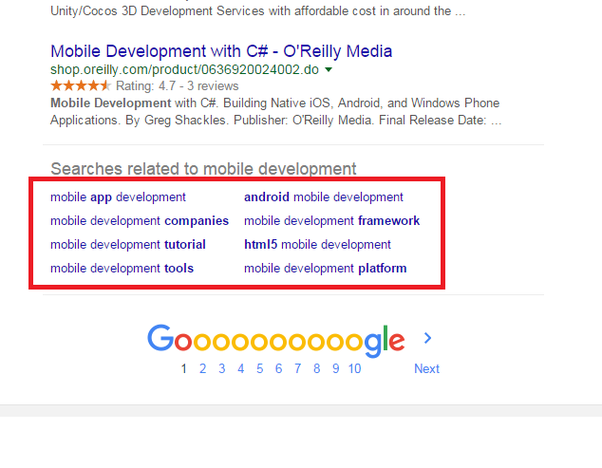 If you want more keyword you can paste the keyword that you already find into keywordtool.io, that will show you a ton of similar phrase related to your keyword
Try to Find out 50 long tail keywords
Once you have a list of keywords related to your market, the next step is to check the volume and difficulty of each keyword, use the tool called Semrush (it's free) and type in your long tail keywords, it will Show you the number of monthly queries as well as difficulty, select keywords with a monthly query over 200, and difficulty below 0.3.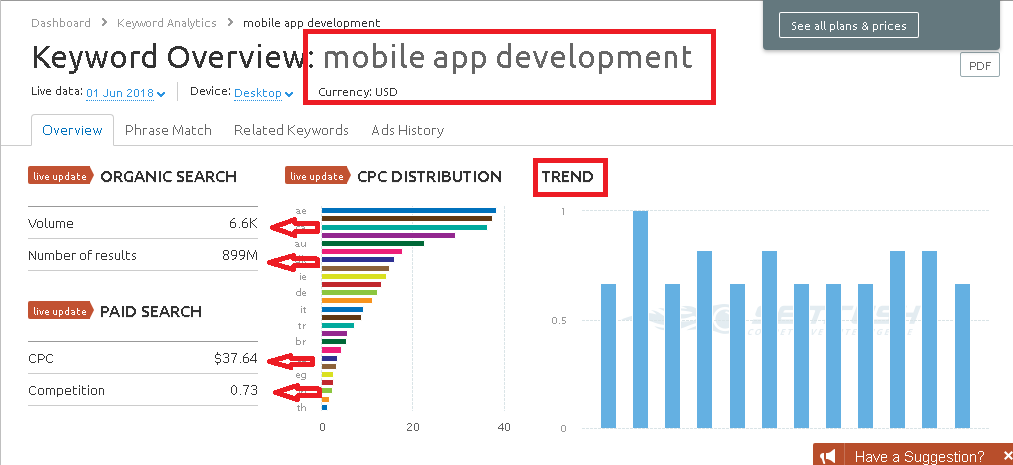 Finally, start writing articles to SEO the keywords that satisfy the above requirements
Some of keyword tools
Keywordtool.io: Suggest long tail keyword related to the keyword you intend to SEO
Semrush: Display search volume, difficulty, trends and related keywords
AdWord & SEO Keyword Permutation: uncover new keywords that align with your site, marketing strategy, and goals.
Content is King
Yap, the content is still serving as King. You need to make directive, engaging, and influential content with a series on your blog or website, so your visitor keep on reading and come back more. Website content creation takes expert skills and unique ideas. Your content needs to be trendy and unique. If the content is resourceful and help-able then your readers will share for you, which will help you to promote your site more like a network.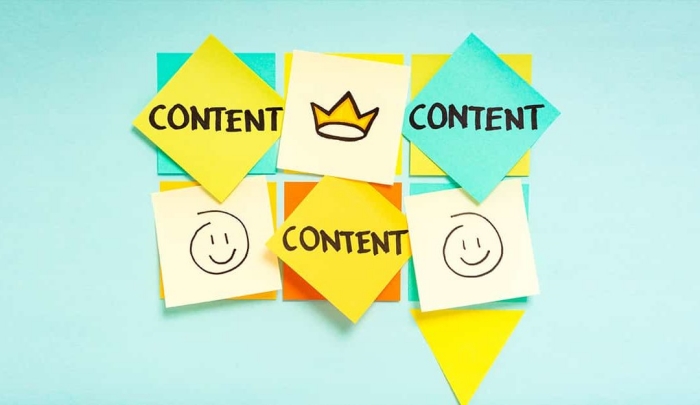 Strong Presence on Quora
Quora is a neutral ground for question-answer which really drives a lot of traffic to the sources if it's legit and reasonable. You need to find relevant questions of your niche and answer accurately to mark your presence on this platform. Linking the right keywords to your website or blog is the key purpose and can drive excellent traffic to the source. However, don't spam this platform. Make sure your answers are detailed and knowledgeable to get credibility.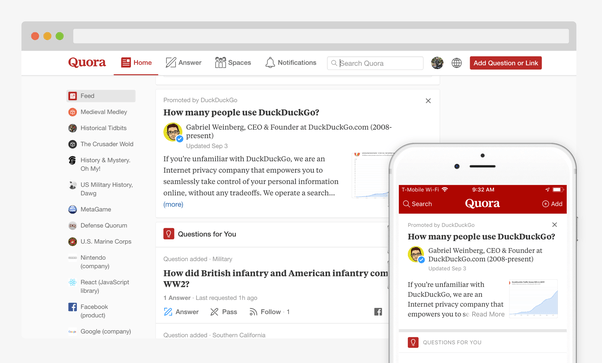 Keep your traffic
As I mentioned above, it is a very important step to help you increase the conversion rates, the ultimate goal of any business is not traffic (unless you live on ads). It is the sale.
In other words, this is the process of turning a completely alien into an audience and ultimately your customers
To do this when someone visits your site try to get their contact information like email or phone number because that person is likely to become your customer in the future, they are not buying now is just because they need more time to know about you, your product, So if you let them leave without having to contact them again, it's like throwing money out the window
So, create an opt-in page so that your audiences can fill in information, such as email, name or phone number, you can increase the opt-in rate by giving the latest news, free e-book, report, video, trying to exchange their email. By that way, you have the opportunity to tell the audience who you are, how your product is, and your company.
Opt-in page example: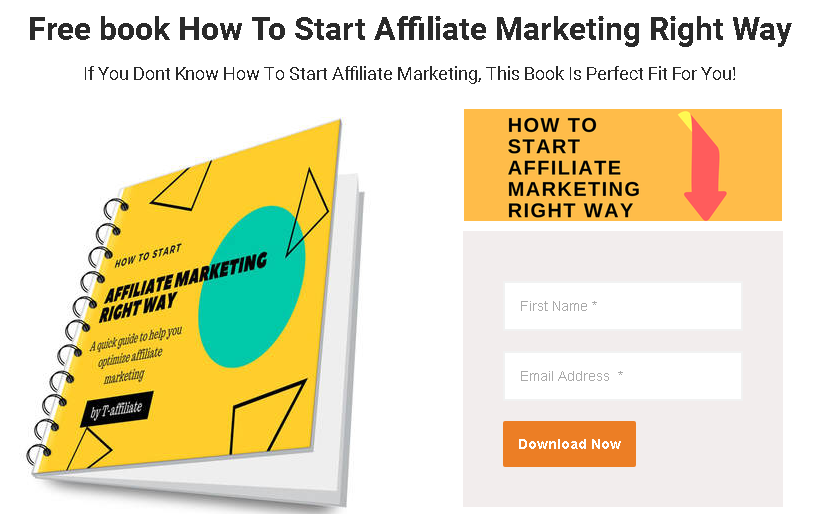 And if you do not know how to create an opt-in form, use the Benchmark Email. This is a very useful tool to help you create professional opt-in pages, landing pages, as well as collect and send emails automatically.
When the audience starts exchanging their emails to receive free information, this is where you set up a series of follow-ups email, with the aim of building relationships with your new audiences, this is also a very useful strategy when you want to offer new products to your old customers.
Follow up
To build trust with your new audiences do not try to send emails just to re-sell the product, it can make audiences unsubscribe. Here are six different ways to send email to potential customers
Promoting your company's products and services
Providing additional educational content to your subscribers
Asking them to add your email address to their safe listener
Promoting another company's products as an affiliate
Highlighting existing content on your website to your new subscribers
Asking subscribers for feedback about your content and your company's products
You can use six alternate email methods above to let customers know you are providing real value to them rather than just trying to sell.
Here's a sample of what a follow up series might look like:
Day 1: Send your welcome email.
Day 5: Highlight some of your website's "best of" content.
Day 9: Provide an introduction to your company's products and services.
Day 13: Ask subscribers to add your email address to their safe listener.
Day 17: Provide a piece of educational content or training material.
Day 21: Promote one of your products or services.
Day 25: Ask subscribers for feedback about your content.
There is no perfect time for the distances between two emails, but in my experience do not send too much (such as once a day), they may think it is spam, 3-5 days is the ideal distance to send an email.
Conclusion
The above is a proven system that will help you maximize your profits as well as save you time and money, many bloggers have used it and succeeded, as you see there is no magic. All you need to do is spend some time building them and they will become an indispensable part of your business. Now it's your turn. Take that strategy and get the results that you want.