Are you still not sure which is the best theme for your WordPress website? Don't worry. We have the solution.There are thousands of premium and free WordPress theme available. Which makes it easier for anyone to choose the wrong theme by getting distracted by fancy animations and vivid colors in those designs.
When it comes to WordPress themes, there are many more important things you must look to figure out if it's the right fit for your website.
Here are the six most important factors you should check before buying a WordPress theme.
Responsiveness
Google recently rolled out a new update to not just give a boost in search rankings for websites that have a responsive design, but also to penalize sites that don't support mobile devices.

It's crucial that you find a theme that has a responsive design. Not just to score an SEO boost, but also to increase your website traffic because, in 2015, 33.4 percent of all website traffic worldwide was generated through mobile phones.

Find the link to your preferred theme's demo page and enter it into Google Mobile-Friendly Test tool. It will tell you if your theme has a valid responsive design or not.
Cross-Platform Browser Support
You might be a fan of Google Chrome or Firefox, but keep in mind that millions of people around the world still use other browsers, like Internet Explorer, Opera, and Safari.
Some WordPress themes come with poor design and code that they will break when viewing with a different browser. Test your theme with different browsers before buying.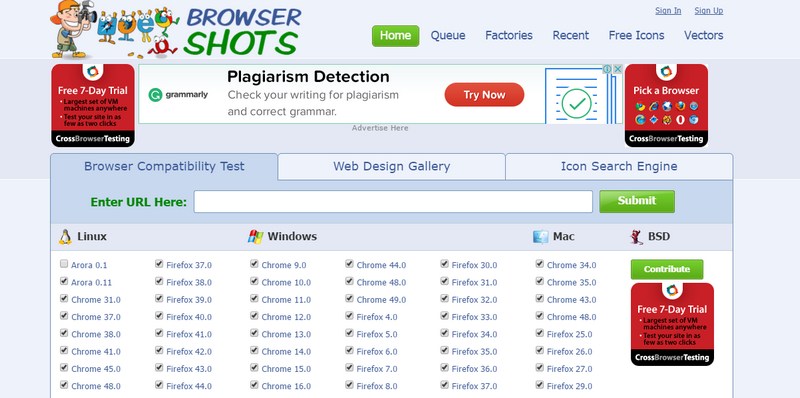 Head over to BrowserShots and enter the link to your theme's demo page. Select the browsers you want to test your theme and hit "Submit".
This app will generate screenshots of your WordPress theme using different browsers, allowing you to see how the website will look in each platform.
Page-Loading Speed
If you want your visitors to browse your website for a longer time and take action, you'll need a WordPress theme that loads faster in under 3 seconds. Because, according to studies, people don't like slow loading websites.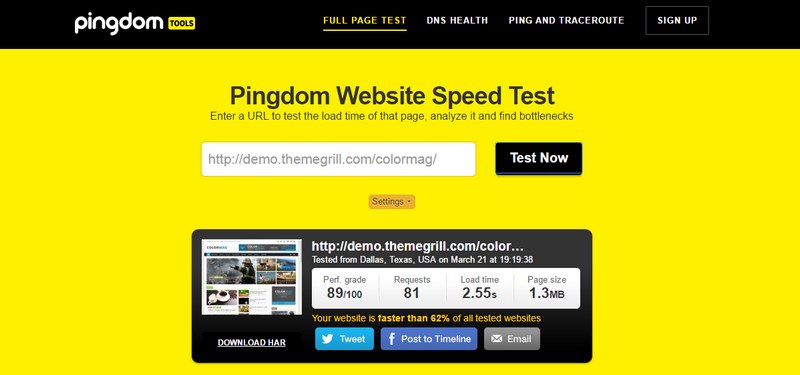 Make sure your WordPress theme loads in under 3 seconds. To find out, go to the Pingdom Speed Test tool and test the theme demo link to see how fast it loads.
Support For Third-Party Plugins
If you're planning on using specific third-party plugins on your WordPress website, you might have to check the theme to see if it supports that plugin because themes are not optimized for all WordPress plugins.
For example, if you're building an eCommerce WordPress website with WooCommerce plugin, you'll have to look for a theme that supports WooCommerce. Otherwise, the money you spend on a theme will go to waste.
Check your theme's description page or contact the author of the theme to confirm that it support your preferred plugins.
Customer Support And Updates
WordPress is a constantly evolving platform. And your theme will have to be updated frequently to keep up with WordPress' latest features.
See the version history of the theme product page for the full list of theme updates. Make sure it's been receiving updates frequently.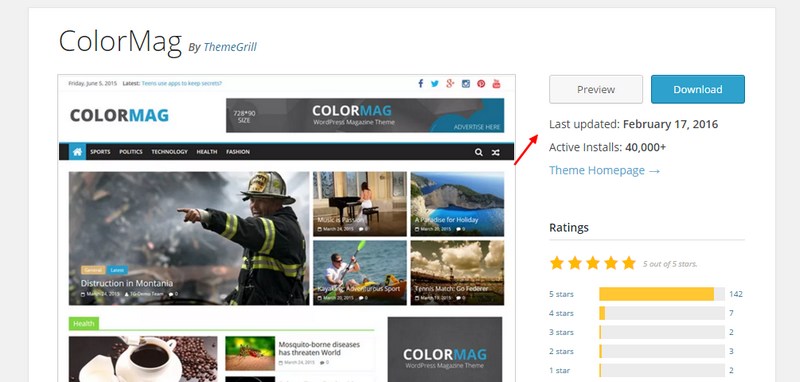 You should also look for a theme that has a good customer support system, especially if you don't have web design knowledge, to ask questions from theme developers and resolve any issues you encounter along the way.
Hint: Not a WordPress expert? No problem. WordPress comes pre-installed with Go Get Space hosting.
Good User Experience Design
Of course, even if a theme has all the features we mentioned above, it will be useless if it doesn't appeal to your website user's needs.
Imagine having a website without a proper menu, a search bar, or with a horrible page layout. Would your target audience ever be interested in reading an article on a website like that?
So, always put your customers/audience first. Find a theme that's easy on the eyes, easier to browse and explore and you'll be able to build a massive audience with your WordPress blog.
Found your theme? Good. Then start building your WordPress theme with Go Get Space WordPress Hosting. Our managed hosting plans start at only $4.99.