Would you like to grow an audience of loyal readers for your blog? Generate high-quality leads and sales? And connect with your followers and potential customers in a meaningful way? Then a Podcast will help you achieve all those goals.
Back in 2006, a podcast used to be a must-have feature for a successful blog. But, for some reason, it slowly faded away and bloggers turned to alternative methods, such as YouTube videos for promotion.
Although, that doesn't mean podcasting is dead. Podcasting is very much alive and it's now growing at an unimaginably rapid rate.
Do You Need A Podcast?
Who says podcasting is not for everyone? We believe any kind of a blog can benefit from a podcast.
For example, let's say that you have a small business blog to promote a niche product, like garden lamps. What's keeping you from starting a podcast in your blog to teach people how to maintain their gardens while promoting your own lamps?
"67% of podcast listeners don't mind sponsorship messages and occasionally find them useful, compared to 6% of television or commercial radio listeners," according to Edison Research.
Imagine how many real people you can connect with.
Better yet, most of your competitors might not have a podcast. So, having a podcast for your blog will definitely give you an edge over your competition.
Isn't It A Bit Late To Start A Podcast?
Awareness of podcasting has more than doubled since 2006, especially in the US where 49% of people claim to be aware of podcasts and 33% say they've listened to at least one podcast.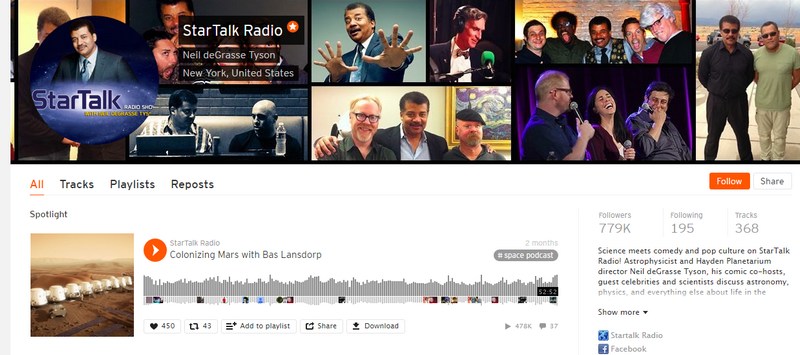 Take Neil deGrasse Tyson's StarTalk Radio show for example. He recently turned it into a podcast in 2015 and now over 779,000 people are listening to his show on SoundCloud.
Needless to say, podcasting is now slowly, yet steadily, turning into a booming industry. The future is also looking quite bright as well.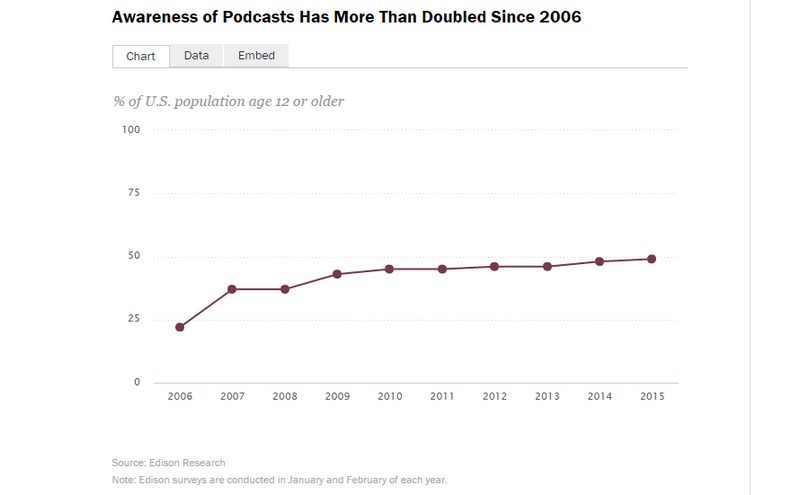 Researchers and experts predict that by 2025, people will be listening to podcasts in their cars instead of radio and says that even corporations will start spending millions of dollars to market their own podcasts.
If you've ever thought about starting a podcast, the best time to start one is right now!
The Great Benefits Of Podcasting
A podcast is not a method for getting a lot of traffic to your blog or getting a lot of followers fast. It's really a medium for growing a small yet high-quality loyal following for your blog and effectively promoting your products and services.
You can also use your podcast as a way to connect with influencers in your industry and host interviews to not only educate your listeners but also to build your authority and influence.
If you don't have your own products to sell, you can monetize your podcast to promote affiliate products or even sell ads through each episode.
How To Start
The learning process is quite easy that any individual could easily become a podcaster without any prior experience. Even if you're not an expert, you can start a podcast to share your ideas and opinions.
The key to producing a successful podcast is choosing the right topics that your audience is interested in and presenting it in an energetic and an attractive way.
Listen to some of the best podcasts in your field and get some inspiration from them.
Also, make sure you have the necessary equipment and software before you start.
The Equipment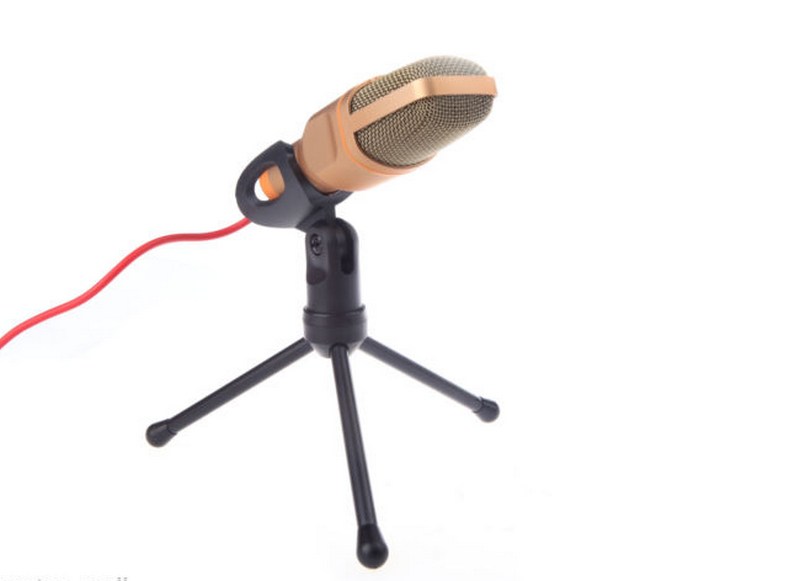 A laptop, a microphone, and a headset is required for recording a podcast.
Don't go spending hundreds of dollars on expensive microphones and headsets. You can actually buy a decent microphone with a solid sound quality for about $10 dollars on eBay.
The Software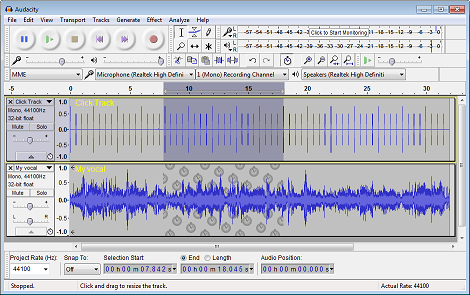 You'll also need an audio editor to record, cut, remove, and, enhance your recordings. Audacity is a great free software that you can use to get that job done.
The Host

Once you have your podcast ready, you'll have to find a place to host and promote your podcast.
SoundCloud is the best place to start since the service is free to use while giving you the ability to host your show, build a following for your podcast, and easily embed your podcasts on your blog and social media.
Starting and continuing a podcast requires dedication and consistent work. So, be ready to invest some time into producing your podcast episodes according to a schedule.
Still don't have a blog for your business? Get started with Go Get Space WordPress hosting and get a pre-installed blog with a free domain name and many more great features.