Does using VPS hosting have any effect on a website's SEO?
Yes, it does!
And it has a bigger impact than we've thought.
You may have already heard all the bad things about using shared hosting as well as all the good things about VPS hosting. But, many small business owners are still unaware of how much VPS hosting can help improve a website's SERP (Search Engine Results Page) rankings.
But, is it really worth the trouble of moving your website to a VPS? Keep reading to find out the answer.
Google and Bing Love Speedy Websites
Back in 2010, Google introduced a new "signal" into its famous list of search ranking algorithms: Site Speed.
Over the last few years, Google made it one of the most important factors of its search ranking. And in 2012, Bing also caught up with Google and started including Site Speed as a ranking factor for the Bing search as well.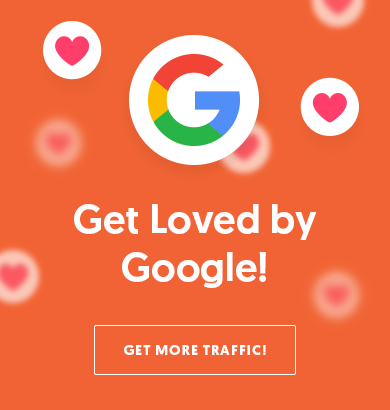 Some might say that speed is not that much of a big deal. But, an Amazon study found out that if a page slows down by just one second, it would cost $1.6 billion in sales each year.
VPS To The Rescue
Different pages on your website will have various page loading times, depending on the images, videos, and other types of content on each page. It's your responsibility to make sure your images are properly compressed and the videos are optimized for fast loading.
However, one thing you don't have control of is the speed of your website's server.
Especially when using shared hosting, you get stuck with a single crowded server with thousands of websites sharing the limited resources. All slow-loading websites are born here.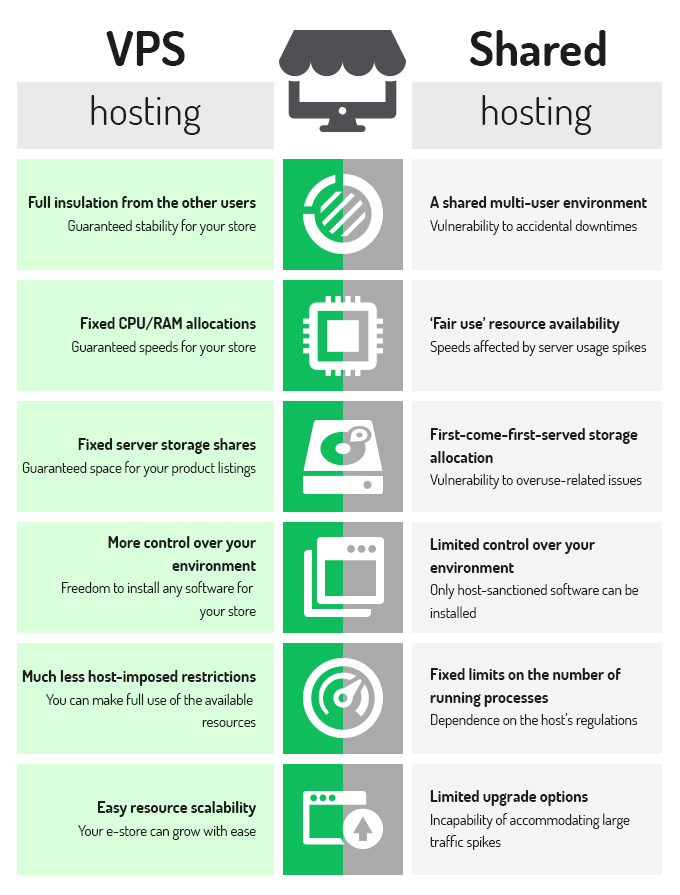 This is not the case with VPS hosting. Because if you choose a reliable VPS hosting provider, you will not only get a high-performance server that will increase your website's loading time but it will also make sure your site stays online all the time.
Hint: Go Get Space VPS hosting plans comes with up to 16GB RAM, 2.66 GHz quad-core CPUs, and 100Mbps traffic.
Reducing Bounce Rates
Just as Amazon's case study pointed out, your website's loading speed could cost you a lot of money, no matter if it's famous or not.
Why? Because 47% of people that visit your website expect it to load in two seconds. And they will abandon your website if it takes more than three seconds to load.
This is what web marketers call "website bounce rate." It's what happens when your visitors leave your website without taking any actions.
Use the Pingdom Speed Test tool right now and see if your website load within 3 seconds or less. If it takes more than 3 seconds, then it's time for you to consider moving to a VPS hosting plan.
A Secure Neighborhood
Did you think that when you buy a shared hosting plan you get your own separate space for your website? Well then, you're in for a surprise.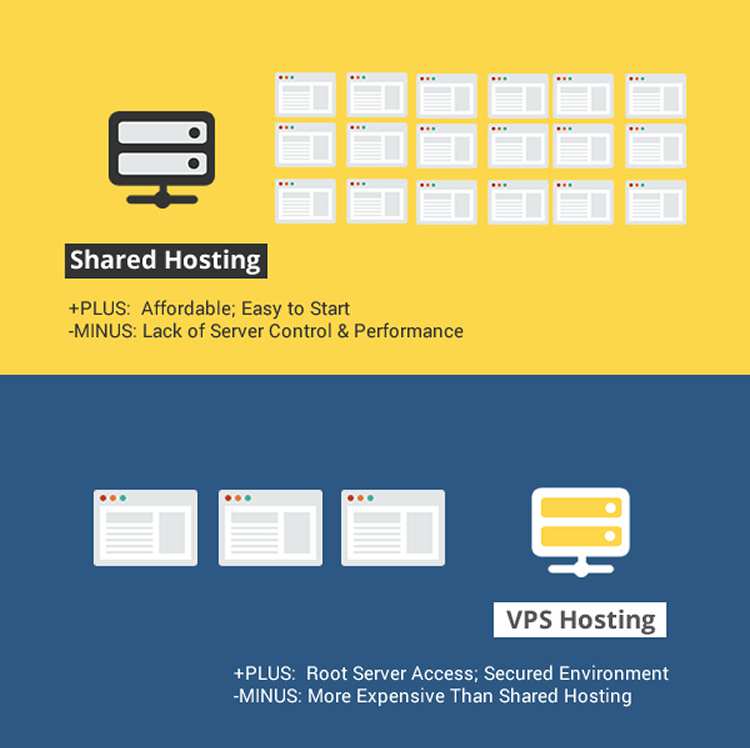 On average, hundreds and sometimes thousands of websites share the same server when using shared hosting plans. This means, the chances are high for your website to share the same IP address with harmful sites like casino websites and adult content, both are known to spread virus and malware.
Don't be surprised if your website gets infected by one of those viruses, or worse, get hijacked by a hacker.
Would you feel safe knowing that your website's neighborhood is filled with malware and hackers?
You don't have to worry about any of that when using VPS hosting. With a VPS plan, you'll get more isolated website hosting space. Providing a less cluttered and a secure neighborhood for your website.
If you take a closer look at the pricing plans of shared and VPS hosting, you'll see that there's not really much of a difference. So, the question is: Why take the risk and miss out on a great SEO opportunity to save a couple of bucks?
Check out super fast VPS Hosting plans at Go Get Space, starting at only $9.99 a month.