In the past few months, our entire world has gone upside down. The COVID-19 pandemic has adversely affected the lives of people in Malaysia. People are spending more time in their homes and adapting to the new guidelines and regulations.
Not just our lifestyle, the pandemic has impacted Malaysia's e-commerce industry also. Whereas Malaysia's website design industry is seeing better growth with higher demands and advancement in trends.
Timeline stats and Relevant Regulations in Malaysia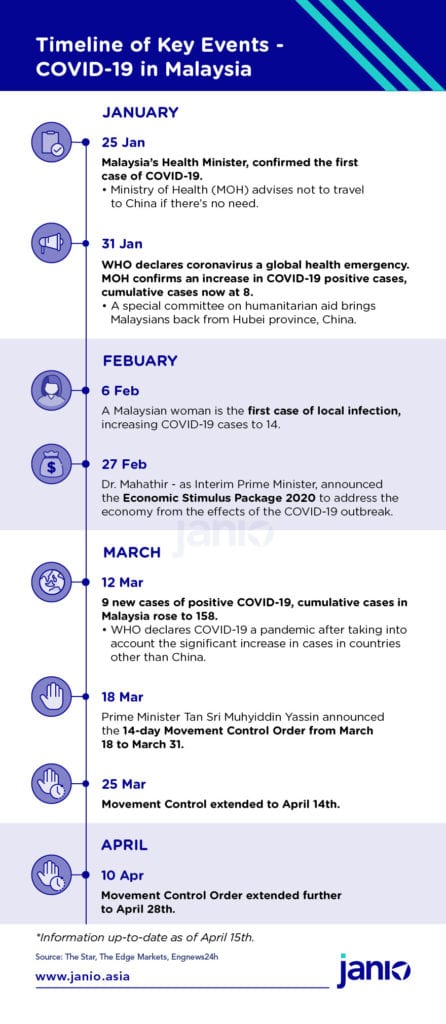 On January 25th, 2020, Malaysia reported its first COVID positive case. Cases then started increasing gradually, it was around mid of February when Malaysia's Prime Minister Dr. Mahathir Mohamed announced the Economic Stimulus Package. The stimulus package has a budget set aside as an initiative to help SMEs and MSMEs, by providing discounts on rent and electricity, and one-off payments to provide relief and support to various groups. The groups that are included in this package are e-hailing drivers, students, and those in the M40 and B40 income groups.
As the number of COVID positive cases was taking its peak the government announced the Movement Control Order imposed from March 18th. There was a complete lockdown during that time. All businesses and stores were shut down temporarily to suspend operations except for the essential services like groceries and pharmacy. The public gathering places were closed completely in order to break the chain. Even the entry of foreign tourists and visitors was restricted to the country.
Strict rules were implemented for social distancing by allowing only one person from the family to go out for the essential shopping. Even roads were blocked to restrict movement in many parts of the country. All these led to a deemed e-commerce as an essential service in Malaysia.
The long lockdown period has caused a huge disturbance between the supply-side and demand-side of Malaysia's e-commerce industry. The disruption in the supply chain has started during the start of this year itself with the delays caused by the extension of Chinese New Year. This has resulted in many international e-commerce sellers having inventory shortages who were having supply chains in China. There was also a drop in air freight supply as the airlines began suspending flights due to the travel restrictions. People's habits have also got transformed during this period, people were spending more time at home and were only counting for daily essential expenses. Due to the prevailing uncertainty on jobs and business people became more cautious about their expenses. Non-essential services were suspended temporarily and the footfall on physical stores has reduced significantly during the MCO phase.
The habits of people also started changing after the implementation of the MCO. People started spending more time on the internet and have shown good interest in online shopping. These changes in behavior like browsing more internet, working from home, exploring new hobbies, learning new skills have led to new opportunities for e-commerce business in Malaysia.
Disruption in Malaysia's Supply Chain
Let's take a deeper look at how the pandemic has impacted on the Malaysian supply chain market.
Manufacturing
With the MCO being implemented in March only essential businesses were allowed to operate. Manufacturers of non-essential businesses were suspended temporarily. The restrictions were so strict that even the essential businesses need to take approval from the Malaysian Ministry of International Trade and Industry, MITI to operate during MCO. Even the foreign supplies were completely stopped during this period. All these disrupted the supply chain resulted in a shortage of supplies. Even the Malaysian manufacturers who were exporters have faced huge losses as their supplies were also banned to reach out to other countries. This has highly impacted the economy and business growth of Malaysia.
Logistics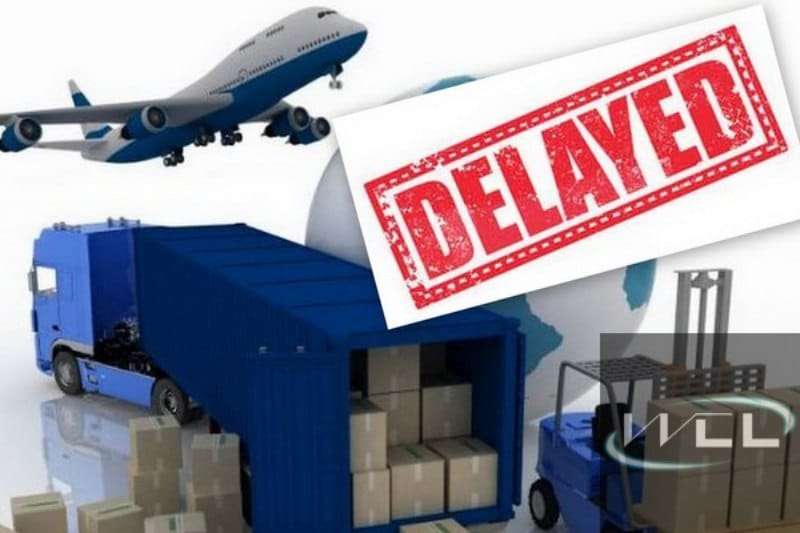 During the first quarter of this year, the eCommerce experiences in Malaysia were impacted due to the disruption of services in China. With everything being completely stopped in China during the start of the year there were delays of supply from China which was a huge setback for both inbound and outbound international shipping. As per the New Strait Times article, it has been said the delays were due to lack of supply of raw materials, shortage of workers, transport restrictions. Customers did face a lot of trouble with their deliveries in some cases people went on to cancel their orders due to prolonged delays.
As the COVID-19 pandemic was restraining the freedom of normal living across the globe, international travel was restricted in almost all the countries. This led to the suspension of flights for many Airline companies in Malaysia. This also impacted the supply chain as many passenger flights were used for cargo shipments. All these hurdles let businesses to thing of alternatives like the sea freight and cross border trucking. The sea freight shipments are way cheaper than the air freight considering the delayed service even in air freight the sea shipments reach the destination within a week which was not that bad.
The shipment was not the only problem the logistic has to face there were more to it. Many arrangements like split working routine, regular disinfection, and staff checkups were diligently followed. If you are an eCommerce merchant you need well plan your logistic approaches and plan out your alternatives in time of emergencies.
Demand Related Changes
After the MCO was imposed Malaysian started adopting a new lifestyle by working and studying from home. Companies and study centers were equipping themselves and their members by providing laptops, online sessions, Zoom meetings to continue their operation from their home. People working for essential services like a bank, grocery stores, manufacturing units adopted the split work arrangements.
People were spending more time at their home and were getting involved in many activities and hobbies apart from their routines work. Be it playing more games, gardening, working on hobbies, or binge-watching their favorite shows Malaysian were entertaining themselves well in this lockdown. As per a survey done by the Department of Statistics Malaysia, the average monthly household expense has dropped by 55 percent during the MCO time, people were more skeptical about the uncertain situation and were also into spending and stocking of essentials.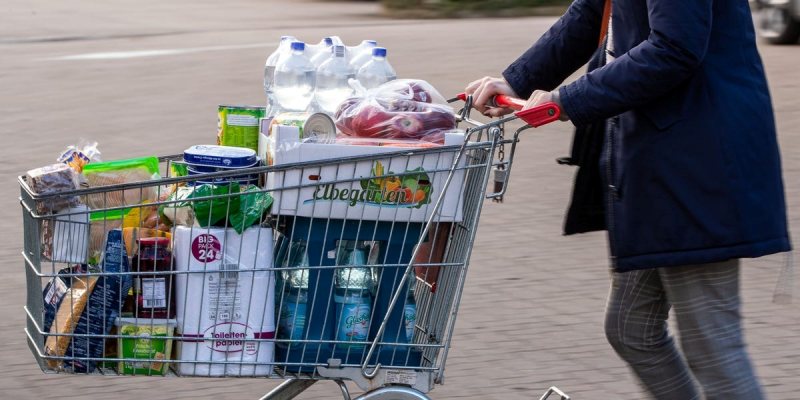 The MCO also made people more comfortable with online shopping for all their essential services. The online purchase rate has also increased by 60% as compared to pre-COVID days. Malaysian are shifting their shopping habits to go online as it is easier and convenient.
In order to grab this cream opportunity, you need to understand and study the interest, and changing behavior of the people. Identify their needs and create an eCommerce site for those products and services and reach out to your target customer by building a strong online presence. With the growing demand for online presence for businesses website industry in Malaysia is also growing. Malaysia website design price also varies as per your design need and business model, a professional agency would guide you better to get the best eCommerce website for your brand.
Change in Consumer Sentiments and Consumption Habits
As mentioned earlier Malaysians are spending less as compared to their pre-COVID expenses. There lifestyle and behavior have also changed a lot, people are not making big investments now neither they are into spending on luxuries, as the uncertainty period is still not over. As the travel restriction is still on to some extent in many parts the tour expenses are being saved well, also people have become much cautious with any big spending like on houses, vehicles, renovation, etc. And this behavioral change in people will continue till they get the complete assurance of security and protection. People are cooking their food at home thus reducing the outside dining expenses.
The Malaysians are found much involved at their home with their internet browsing, social media sites, online shopping, binge-watching on OTT platforms, playing games, and watching youtube videos. It's a great opportunity for eCommerce merchants to gain loyal customers as most of the Malaysians are spending the majority time online during this period. If you are able to manage the fast responses and setting the right expectations with continuous supply you are all set to go and grasp the market.
Online Channels and New Opportunities
Around 90% of the Malaysian internet users are into some kind of social media sites and are also spending a lot of time on it. Try making good use of these social media platforms to brand your business and reach out to more and more customers. Create content that focuses your brand also connects to your audiences. Only relatable contents aligning with customer's needs and pain points will help you to connect with them better. Especially for non-essential stores like fashion, electronic, home decor, online channels are the best way to remind the audiences what they are missing on. Be innovative, creative, and experimentative with your post check which one is getting a good response to try working on that to make it better. Posting and sharing content doesn't end your job, you build a relationship with your potential customers and this can be done by having an interactive session, being responsive, sharing some offers, and deals. Improve your brand awareness and build a strong online presence through these online channels to gain more customers.
How to make your eCommerce business COVID proof?
Complete protection from COVID is only possible when this pandemic is over and eradicated completely from the world. We need to wait and hope for better days to come. Till then eCommerce merchants can look at these two factors to sustain and maintain their business during this hard time.
Demand Side
With Malaysian spending more time on the internet, use the online channels as powerful tools to disperse your organic content. Create content that relates to what Malaysians want to express. Prepare your content to highlight the interest and pain points of the Malaysians in a meaningful way to engage more potential customers. As people are online for most of their time, they expect more frequent and timely updates from the owner's end. Be consistent with your promotion and have quality content to get yourself in the social media business.
Supply Side
Have a well-planned logistic map in order to continue with your supply chain. You need to ensure the logistic provider you are working with has a business continuity plan during emergencies. As a backup plan, it is good to consider having more than one logistic service partner or you may partner with some agency that has a wide network to ensure capacity and continuity. Also, have a check on the methodology your logistic partners follow during this kind of situation such as work shift arrangement, regular disinfection, staff check-ups, and protection, etc.
Wrapping Up
Lastly, instead of brainstorming much about whether to get with eCommerce business trends or not, it would be wise to grasp this opportunity to peak your business growth to the next level in this online world. Website design in Malaysia is also advancing with more and more companies working on developing top-rated eCommerce websites to develop and expand businesses from various industries. You may consult with some of the best web design companies in Malaysia to build or redesign your eCommerce site to make maximum profit for your business.
If you want to learn more about eCommerce trends you can check this the article on Top E-commerce Trends to Follow this 2020-21