From Sleepless Nights to a Data Center
Startup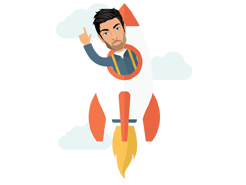 We started back in 2008 in a small study room tucked away in downtown Kuala Lumpur. We weren't designers, we were system administrators, so we pieced together a website with the limited HTML and CSS we knew, and started renting server space from a data center in the United States.
At the time, we had just one goal: keep the servers running and keep our clients happy. 24/7 customer support is hard when you're a two-person operation, but we made it work. We loved what we were doing: learning new technologies, talking to new clients, getting their dreams launched up online, and the many sleepless nights were totally worth it.
Own Office and incorporated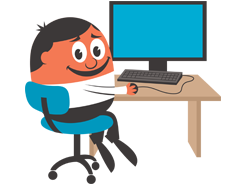 By 2010, we had enough clients to take Go Get Space to the next level. We got our first office and found some key experienced employees to provide top-level customer support and system administration. No more staying awake 24 hours straight!
Focusing on VPS and Dedicated servers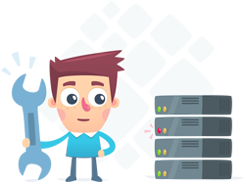 In 2012, we knew we had to provide more comprehensive hosting options to our clients. It was what we had envisioned when we first started the company. That year, we started our VPS and dedicated server options in addition to shared hosting.
Partner with US and Singapore DC

Clients responded well to our new service options. So well, in fact, that we were able to extend our datacenters from the United States and Singapore. We can now provide the same level of service for traditional websites, applications, and other data-driven operations USA and Asia.
60000+ Domains hosted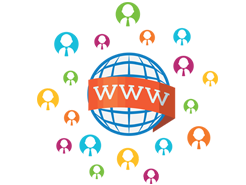 You're our proof that this approach works. Go Get Space now hosts more than 60,000+ domains worldwide, and we're just as committed as we were back in that small study room. Our focus is still the same…you.
We still operate the same way we did in 2008, focusing on dependability, innovation, and unparalleled customer service. Our 19 full-time employees keep the business humming around the clock, providing systems support, answering client questions, and ensuring that client sites and applications are always running on the latest proven code and hardware. Our security team monitors our servers constantly, staying on top of the latest security threats and protocols, and stopping suspicious activity immediately.
Establish own private datacenter in KL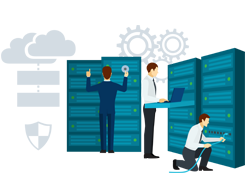 In 2015, our business finally "came home". We were able to start our own datacenter in Kuala Lumpur, and we couldn't be happier. We're now poised to serve businesses throughout Southeast Asia with the same powerful hosting options and world-class customer service we provide our thousands of other clients. You want a hosting company that will treat your online presence with the care and attention it deserves, and we're here to help your business grow.